Your guide to tech management careers
How a career in technology management could help you adapt and thrive
Many of the things you read about technology focus on how critical it will be for business success in the future. But the reality is that the future is already here.  
According to recent research by McKinsey & Company, "the highest-performing companies made bolder investments in technology and possess stronger overall capabilities."
What's more, a 2021 global survey of more than 1,000 C-suite executives and business leaders revealed that 51% said "their companies are looking to technology as a way to strategically differentiate themselves from competitors."
Given the vital role of technology in business success, it's no wonder employees with technology management skills are in such hot demand.  
But what is technology management? Essentially, it involves planning, developing and implementing technological capabilities to drive business value and competitiveness. 
Tom White, Associate Director of the market research agency Honeycomb, says that technology management's appeal for many is the wide variety of career pathways and specialisations it offers. 
"It's not just for techies who want to manage, or those who want to dabble in tech from other industries," he comments. "It's a career that breaks the mould. There's no singular pathway to becoming a tech manager."
As a strategy director, White works alongside tech management experts. Many have told him that what they enjoy most about their career is working with "really interesting people on pretty exciting projects".
So if this compelling career interests you too, keep reading our guide below. It has all the information you need to make the right decision for a successful career in technology management.
 
Technology management careers to consider
As White said, there is no single IT manager career path. Instead, IT management careers vary - often according to the types of specialist skills you choose to pursue. 
Given that there are so many technology management career pathways available, let's explore some of the more popular options. 
Chief Information Officer (CIO)
As a CIO, your role is to oversee the smooth operation of IT resources in your organisation. You also need to create strategies that drive business growth and competitiveness. 
Some typical tasks you might be responsible for as a CIO include:
Researching existing technologies and assessing their value for your organisation
Reviewing budgets and working with the finance team to prioritise IT investments
Setting the strategy for your company's IT team
Reviewing customer and client feedback to inform decision-making
Implementing technology-led initiatives and digital transformation projects 
Recruiting new staff and developing strategies to retain staff
Troubleshooting any IT operational issues and crises
Chief Technology Officer (CTO)
While the CTO and CIO roles may appear similar, there are some key differences. 
As a CTO, you'd focus on new technologies and their value for the organisation and clients. This role contrasts with a CIO, who tends to focus more on existing technologies. 
However, your exact role responsibilities as a CTO will vary depending on the organisation you work for.
Senior Project Manager (PM)
The senior PM's job is to ensure that IT projects within an organisation (or for external clients) are delivered on time and within budget. 
As a Senior PM, you might be responsible for:
Preparing a project plan that identifies timeframes, deliverable milestones and budget KPIs
Managing a project team to meet the project plan objectives
Managing project risks 
Preparing and presenting project status reports
Tech Project Manager
Typically, a tech project management role combines software engineering skills with people management. 
As a project manager, you'd likely be supervising a team of engineers who are working on a tech project. Depending on the company you work for, you might also spend part of your time coding, and the rest of the day managing your team. 
Your daily tasks could involve:
Managing a project to ensure your team meets deadlines
Supervising team members, providing feedback and mentoring junior staff
Providing technical input and resolving development issues
Collaborating and meeting with project managers, company stakeholders and clients
Recruiting new team members
Creating technical documentation and preparing project roadmaps
Cybersecurity Manager
Your role as a Cybersecurity Manager is to lead a team of IT security professionals who identify and mitigate any IT security risks – whether internal or external. 
To do that, you need to develop policies and strategies that reduce or completely eliminate security risks. You also need to create and implement recovery procedures in case a security breach happens.
On a day-to-day basis, you might find yourself:
Developing and implementing security strategies
Analysing new technologies and threat developments to identify potential risks
Educating employees about cybersecurity
Monitoring the company's current systems for any threats
Responding to any threats or attacks as they arise
Project/AI Manager
Working as an Project Manager using artificial intelligence (AI) involves overseeing a team of AI specialists to develop and maintain products and applications using this technology. Your team will work on projects that aim to get machines learning and even mimicking human thought. 
AI management job tasks may include:
Identifying business opportunities by reviewing customer and client feedback, market research reports and usability studies using AI
Managing AI product development projects
Developing AI strategies and roadmaps
Assessing the potential business impacts of new AI technologies 
Is IT project management a good career?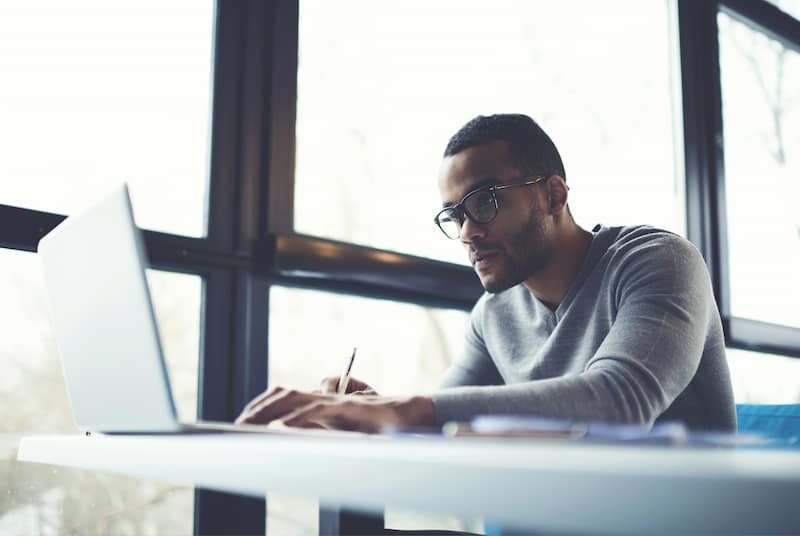 One benefit to IT project management is that it is a sought-after profession. The National Skills Commission's 2021 Skills Priority List shows that there's a shortage of IT project managers, with strong future demand. 
So what about salary? According to the compensation management platform Payscale, the average base salary for IT project managers in Australia is $108,400 per year.
Meanwhile, salary surveys conducted by SalaryExpert suggest that the average entry-level salary is $102,383.
Finally, those working in technology management jobs in Australia across the industry (CIOs, IT project managers and other IT managers) earn around $2,777 per week. This equates to an annual salary of $143,832. 
Of course, the benefits aren't just about the money. Becoming an IT manager also lets you flex some of your non-technical skills, including:
Emotional intelligence
Critical thinking
Change management
Leadership and people management
As a result, you can broaden your career options and enjoy the sense of fulfilment of  leading and inspiring a team. 
Shape your technology management career with the UTS Online Master of Technology Management
Our UTS Online Master of Technology Management is designed for future-focused information technologists who aim to become leaders in the field. This IT management degree enables you to grow your leadership abilities and business acumen to support a sustainable, technology-driven future.
You can select from a range of sub-majors to build upon your existing skills and frame your personal learning outcomes. Sub-major options include:
Enterprise technology
Artificial intelligence
Cybersecurity
You can also choose subjects from two main learning streams:
Management, enterprise and technology: subjects range from machine learning and cybersecurity management to data visualisation and visual analytics.
Technology and enterprise: subjects focus on leading organisational change, technology and innovation management, building enterprise agility and aligning business in technology through digital strategy
Finally, you'll have the opportunity to work on two projects in design and application. Being able to customise your master's course pathway allows you to align your study with your unique professional goals – right now and into the future. 
And White says that it's a future where you'll be in hot demand. "There's a gap in the market for tech management experts. Because it's such an in-demand industry, doing a course like this will really give you a head start in your career."
Plus, the course is delivered 100% online. That means you can continue to work full time while developing the technology management skills to take control of your career.  It's a master's degree that gives you the flexibility to study at any time or location.
And all while earning a qualification from Australia's #1 ranked university for Computer Science and Engineering.
Learn to lead a technology-driven future now
Studying a Master of Technology Management at UTS Online gives you the skills and knowledge to advance your career and stay competitive in today's technology-driven world.
Take control of your future: Apply for the Master of Technology Management today.