What makes our Master of Business Administration different
Australia's top 10 university for Business and Management1
Top-ranked for excellence in Research in Business2
Association to Advance Collegiate Schools of Business Accredited​ Business School
Top 100 University Globally3
---
1QS World University Rankings by Subject, 2021     22020 ERA 5/5     3QS Rankings, 2024
Career Outcomes
The UTS Online MBA offers a flexible course structure, enabling you to enhance your business leadership skills with deep specialist knowledge in your chosen discipline.
6.1%
The projected growth for business managers in the five years to 2026, according to Seek (2021).
$121k
The average salary for business managers with a postgraduate qualification, according to Burning Glass Technologies (2021). This is $31k higher compared to those without a postgraduate qualification. 
---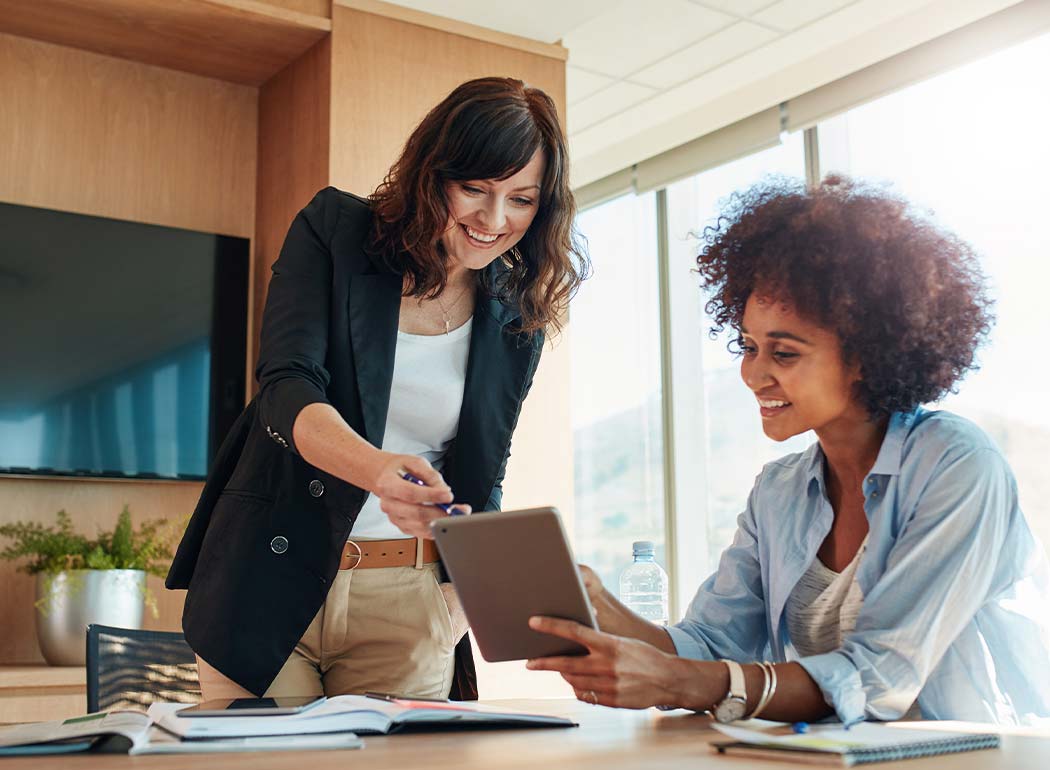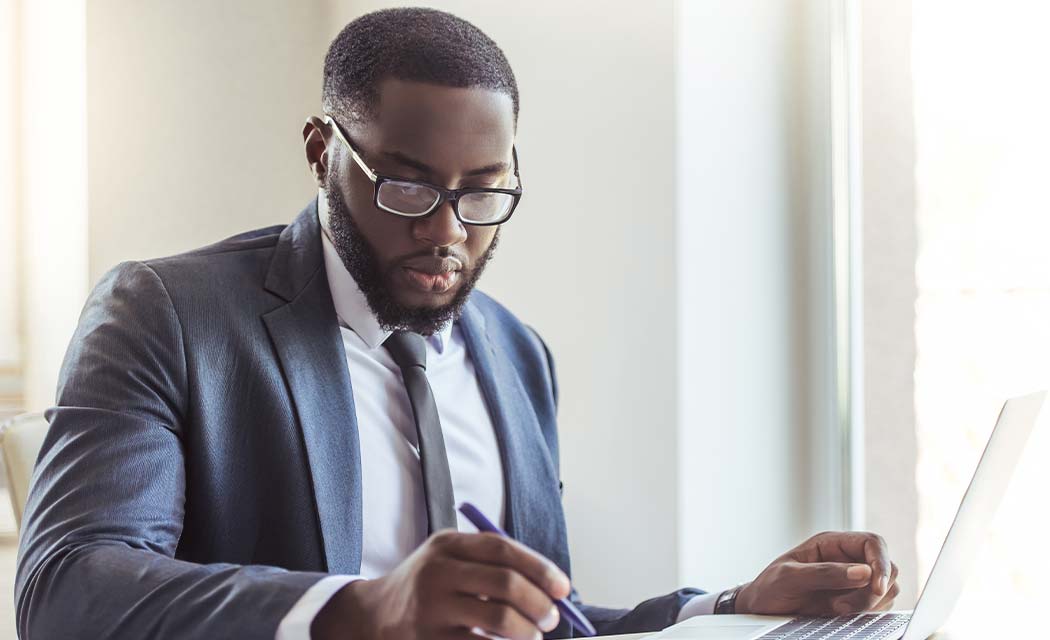 Are you ready to change business for good?
With the UTS Online MBA, you will be prepared to lead with impact into tomorrow.
Tailor your studies with a diverse range of specialisations and electives
Learn in a collaborative online environment
Connect with a diverse network of industry leaders and like-minded peers
Learn from UTS's Association to Advance Collegiate Schools of Business-accredited Business School
Take a global perspective on business solutions
Understand how emerging technologies are transforming and shaping the future of business
Make an immediate impact on your workplace and career
---
The Graduate Certificate in Digital Marketing includes the following four subjects:   
test test test
Digital Customer Behavior
Data-Driven Marketing
Branding in the Digital World
Learning outcomes
Innovative business solutions
Advance your critical thinking and analytical skills to develop innovative solutions that address strategic business issues in complex settings.
Cultural sensitivity
Communicate ideas, decisions and strategies clearly and apply interpersonal skills that are sensitive to Indigenous peoples and other diverse people, cultures and contexts.​
Ethical decision-making
Learn how to evaluate and apply principles of ethics, sustainability, social responsibility, and Indigenous perspectives to your business decisions.
Global leadership
Gain advanced leadership skills and knowledge that you can integrate into your everyday practice, including researching and analysing complex information and concepts to support business decisions in local and international contexts.​
Who is this course for?
The UTS Online MBA is for business leaders of tomorrow.
Students of this course may have backgrounds in varying industries, such as communications, marketing, IT, engineering, information science and healthcare. The MBA course is for professionals who are:
Future-focused leaders up for a new challenge
With a passion for ethical, sustainable and socially responsible practice
Entrepreneurs and independent business owners
Technical experts and change makers
See entry requirements under course information for more eligibility information.
---
Flexible course options
The UTS Online MBA comprises 12 study periods (72 credit points (CP) in total). Work towards a master's degree in as little as two years, or complete the required subjects to graduate with a graduate diploma or graduate certificate.
GRADUATE CERTIFICATE |
4 SUBJECTS | 8 MONTHS
or, continue studying
MASTER'S DEGREE |
+4 SUBJECTS | 24 MONTHS
earn your degree
For more information, download your course guide or speak with an Enrolment Advisor.
---
What you will study
UTS Online's MBA comprises 12 subjects (72 credit points in total), made up of eight core subjects and four electives.
You will have the option to complete your electives through a specialisation pathway, or you can 'mix and match' subjects relevant to you through the 'Flex' stream.
MBA Subjects
Leading People and Change
Marketing in the Age of Technology
Accounting for Decision Makers​
Managerial Economics
Data-Driven Decision-Making
Financial Fundamentals​
Governance and Sustainability​
Strategy and Negotiation (capstone)
Plus 4 electives from specialisation subjects or the 'Flex' stream
Note: Students may exit with a Graduate Diploma after completing 8 subjects. To find out more, download a course guide or speak with an Enrolment Advisor.
Description of the Course
+
4 Number of units
or continue studying
All units from the Graduate Certificate
+
4 Diploma units
or continue studying
Master of Health Services Management
All subjects from the Graduate Certificate
+
8 subjects from the Master of Health Services Management
Choose your pathway
Tailor your degree with a specialisation from the list below or choose to 'mix and match' electives relevant to you through the 'Flex' stream.
STREAM
Flex Stream
Have the ultimate flexibility to design your MBA by selecting your electives across various disciplines. Pick and choose any 4 electives across the following specialisations:
Business Analytics

Digital Marketing

Health

Organisational Learning

Technology Management
SPECIALISATION
Business Analytics
Develop the technical analytical skills to be able to make data-driven decisions.
You will learn:
Real world business analytics

Customer analytics

Data visualisation and visual analytics

Data ethics and regulation
SPECIALISATION
Digital Marketing
Develop an adaptive mindset and position yourself as a leader in the evolving digital marketing landscape.
You will learn:
Digital consumer behaviour

Emerging technologies and marketing

Omni-channel marketing strategy

Innovation in digital marketing
SPECIALISATION
Health
Prepare to lead in Australia's largest and fastest-growing industry.
You will learn:
Healthcare knowledge and concepts

Healthcare leadership skills

Problem-solving and analytical skills

Adaptability and innovation in health settings
SPECIALISATION
Organisational Learning
Lead and support learning innovation in your practice or organisation.
You will learn:
How to lead innovative learning practices in a range of settings

To develop strategic workplace learning initiatives

How to address challenges in workplace learning
SPECIALISATION
Technology Management
Make a greater impact in your current role and prepare for a technology-driven future.
You will learn:
Digital strategy: aligning business and technology

Enterprise agility and innovation

Cybersecurity management

AI for enterprises
Want to learn more about the online MBA specialisations?
Not only do we have the right tools to help you in your studies, we also have a student support team who care about your success.
---
Entry requirements
Applicants must have completed:
Any undergraduate bachelor's degree plus one of the following:
Minimum GPA of 5.25 on a 7-point scale, or equivalent, and a 90% pass rate
Four years full-time, or equivalent, relevant* work experience
Satisfactory performance in the Graduate Management Admission Test with an overall minimum score of 550 with verbal 25, quantitative 35 and AWA 4.0.
OR
The successful completion of a UTS recognised qualification or equivalent, such as a graduate certificate, graduate diploma, or master's degree. Satisfactory completion is defined as more than 75% of all subjects completed at pass level (conceded pass not included).
*Relevant work experience is defined from within the ANZSCO groups — 01 Managers, 02 Professionals, 03 Technicians and Trades Workers, 04 Community and Personal Service Workers, 05 Clerical and Administrative Workers, 06 Sales Workers AND demonstrated through a CV and a Statement of Service confirming the dates of employment, and the position held within the organisation.
Note: Applicants who do not meet the entry requirements for the Master of Business Administration may use the successful completion of the Graduate Certificate in Business Administration as a pathway, provided they meet the specific entry requirements.
English language requirements
The English proficiency requirement for local applicants with international qualifications is: Academic IELTS: 6.5 overall with a writing score of 6.0; or TOEFL: paper based: 550-583 overall with TWE of 4.5, Internet based: 79-93 overall with a writing score of 21; or AE5: Pass; or PTE: 58-64; or CAE: 176-184.
FEE-HELP
To assist with all or some of your tuition fees, FEE-HELP is available for eligible students. This government-supported loan scheme is designed to help eligible full-fee paying students pay their tuition fees.
To check your eligibility, feel free to speak with an Enrolment Advisor today.
Upcoming study periods
UTS Online courses have six intakes per year. The diagram below shows all upcoming
intakes, with the next intake highlighted in blue.