What is 'digital health' and how will it change nursing?
Hospitals and other medical establishments have gone through a huge technological transformation over the last decade, and the pace of change will not be slowing down anytime soon.  
What is driving this change? The answer is consumers. There is often a huge gap between customer expectations and the actual customer experience. Customer expectations and customer experience demand technology that can support them in their healthcare. Understanding what digital health is and how it is essential when examining its influence on nursing is key.  
Individualising services in real-time
We naturally expect deep personalisation in our experience as consumers. This is because of the way that brands have lifted the game, whether we are ordering an Uber, having Netflix recommend TV series and movies according to our taste, or being served a personalised playlist on Spotify. Popular businesses are utilising data and cloud technology to individualise their services in real-time. 
In doing so, companies are making the process of dealing with consumers as frictionless as possible. When we rub up against an organisation that is not using technology effectively, we notice.   
Consider our consumer experience as medical patients. Where most providers have moved to electronic record-keeping, many still use hard copies to store and refer to patient information. When we enter the hospital, we are asked to fill out paperwork. A paper-based file is affixed to our hospital bed. Our physician consults a paper folder containing our medical records and past visit details. With all that paperwork in our distinctly digital age, suddenly, the medical field appears very old-fashioned. 
Even with the best management, paper-based records have always been problematic in the medical arena. There is the infamous illegibility of doctors' handwriting, with misreadings leading to the potential for incorrect drug prescriptions and inconsistent treatment plans. The Drug Safety Journal reports that between 1988 and 2021, there were, on average, 275,000 hospital admissions annually in Australia due to medication-related incidents.  
Paper also causes inefficiencies around accuracy and the pace of transferring information from one specialist to another, or from one clinic to another. Lack of accessible medical history is also a serious issue. Valuable information, such as specialist letters, referrals, prescriptions, event summaries and discharge summaries, can be lost when an individuals change insurance plans or medical providers. This makes consistent medical treatment problematic for individuals and their medical providers. 
What is digital health?
Digital health is effectively the opposite of an inefficient paper-based system. Instead, digital health utilises a paperless system in which patients and their information are at the centre of every decision. Patients can organise appointments with medical professionals they have pre-screened (often via ratings and reviews from past patients) on their personal electronic devices. They can also set up meetings via video call.  
Understanding what digital health is and why it is productive is also evident when accessing patient information. When a patient arrives at a clinic for an appointment, their entire medical history is available to the provider, meaning practitioners can make better-informed decisions. Past X-rays and scans are located in the same system, in addition to past and current prescriptions. A comprehensive and accessible record of medical history is available to both the health professionals and the patient, thanks to the smart use of data in healthcare.  
Just as Spotify and Netflix gather data on an individual's preferences, wants and needs, so does a digital health system. Its potential artificial intelligence functionality, once developed, will help with basic medical advice and recommendations. 
Leading consumer businesses can now predict what we will enjoy, purchase or require, and digital medical systems will develop the capability to recommend and schedule future medical appointments as a powerful form of preventive care. 
Australia has been relatively slow to adopt digital health, but it's fast catching up, largely due to the pandemic. As of 2022, all Australians have access to telehealth, electronic prescriptions and My Health Record (a secure online place to keep your health information). The government also has a five-year strategy to deliver comprehensive digital health services to all Australians.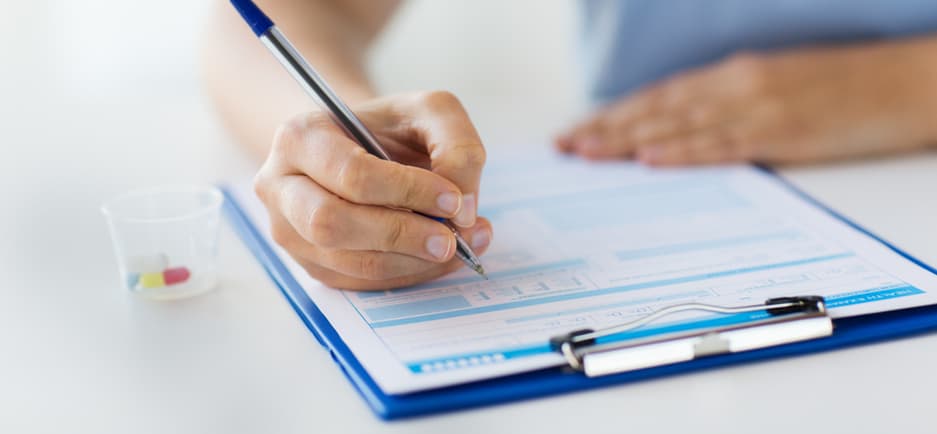 The pandemic accelerates digital health
The pandemic has accelerated technology innovation and transformation in healthcare, in what has been described by some commentators as the 'democratisation' of healthcare services. Throughout the pandemic, and especially during periods of lockdowns, consumers and healthcare providers alike were put in the position of having to use services such as telehealth and electronic prescription services because traditional face-to-face services were not available.  
The pandemic exposed consumers' rising preferences for such services. Patients began to seek more personalised services from their healthcare providers. Continuing a trend that had already been growing for years, the pandemic showed that patients wanted healthcare that was convenient, cost-effective, transparent and personal. 
The switch to technology-led healthcare was long overdue. With it, healthcare finally joined other industries that have become democratised and technology-led, including the world of ride-hailing services (Uber), accommodations (Airbnb), banking (UBank), music (Spotify) and insurance (Lemonade). 
Why democratise health? Because patients are now very much active participants in their own care. They want greater control over, and better visibility into, the details of their care.  
Increasingly, patients will oversee their own care process. Most importantly, they will have greater freedom when choosing treatments and service providers.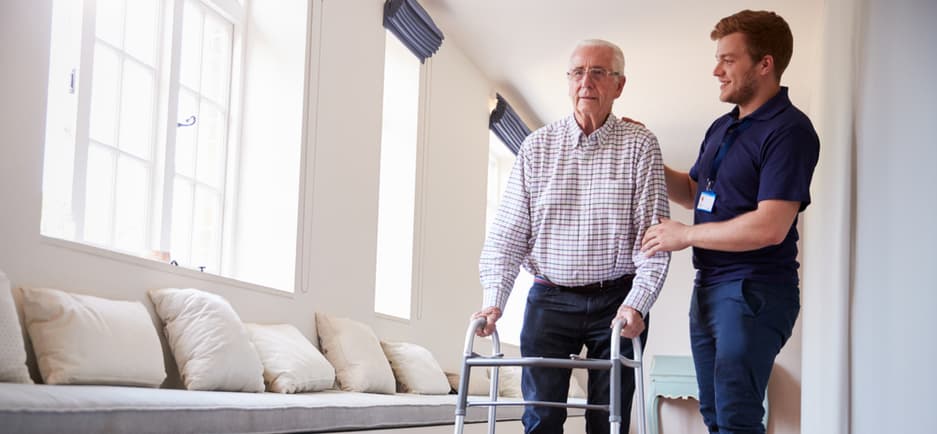 What does digital health mean for nursing?
Digital health encompasses everything from wearables to mobile apps to digital health records and remote care. The vast nature of digital health is what makes it widely applicable to different areas of healthcare. 
Digital health is not just a new way of working. It is a new way of thinking and doing. What does all of this mean for nurses? 
Firstly, it is highly likely that nurses will spend less time on administration and compliance tasks and more time actually delivering care. Background systems will ensure that issues such as effective and productive roster management and matching nursing skills with patient and compliance needs are managed automatically. 
Clinical documents that support high-quality continuity of care will add depth to the patient-nurse relationship. Those documents will be stored in a secure, centralised system that offers differing levels of access to various stakeholders. 
A greater depth of data on important health markers — constantly measured against powerful anonymised databases of people of similar ages, body types and cultural backgrounds, among other factors — will help inform the regular decisions nurses must make. 
Digital health is the key to remote care
Digital health is also the key to helping nurses provide remote care. With digital health, nurses will also be better able to deliver this type of care, whether via apps such as FaceTime, Zoom and Skype or through continuous monitoring systems and wearables, like the Apple Watch with its electrocardiogram (ECG) and fall detection features. 
Wearables will become commonplace in hospitals too, eliminating the constant need for manual processes to measure body temperature, heart rate and blood pressure.  
Contribute to digital health innovation
The nursing profession will undergo constant change thanks to the digital revolution. This means ongoing education, such as the UTS Online Master of Health Services Management, will be paramount. The ability to upskill and adapt to the developments in digital health is valuable for nurses and patients. Nurses will have greater freedom to focus on patient care and will spend less time doing tedious, repetitive tasks, which benefits patients and staff morale.  
Students can gain an in-depth understanding of healthcare management in current contexts through core subjects, including Foundations of the Australian Healthcare System, Policy, Power and Politics in Health Care and Organisational Management in Health Care. Learn how you can help contribute to innovating healthcare systems.