How to balance online study with shift work
The way we study has changed enormously, and fortunately, it's all for the better. Considering the unique challenges faced in the past by shift-working nurses ⁠— for whom postgraduate study was often extremely difficult because of the demands of work and life⁠ — the innovative, flexible and user-friendly face of online education makes it much more possible to fulfil your career ambitions.
Having said that, online study still involves time, commitment and organisation. In the busy life of a nurse, it requires clear and careful planning and management. While the benefits make the effort absolutely worthwhile, the effort itself is a part of the satisfaction of earning a Master of Advanced Nursing. 
What exactly does that effort involve? How do those who succeed in mixing work, life and postgraduate learning manage their time and juggle the various demands? Here are our top five tips.
1) Communicate with friends and family
This may seem a strange point on which to begin, but actually it is already a regular part of life for a shift-working nurse. Nurses very quickly become proficient at letting family and friends know about their work schedules and asking them to work around those schedules when organising social events, for example. Adding study into the mix is simply another addition to this same theme.
When adding postgraduate study into this dense mix of commitments, it's important to guard it quite preciously. Think of it as a period of time that's most likely once or twice each week, that must be cordoned off and carefully guarded from the demands of life.
Whether it's in the morning when the kids are at school, a few hours on your day off or those few hours in the evening before or after a shift, let your family and friends know when you'll be partitioning off valuable time to meet your educational commitments.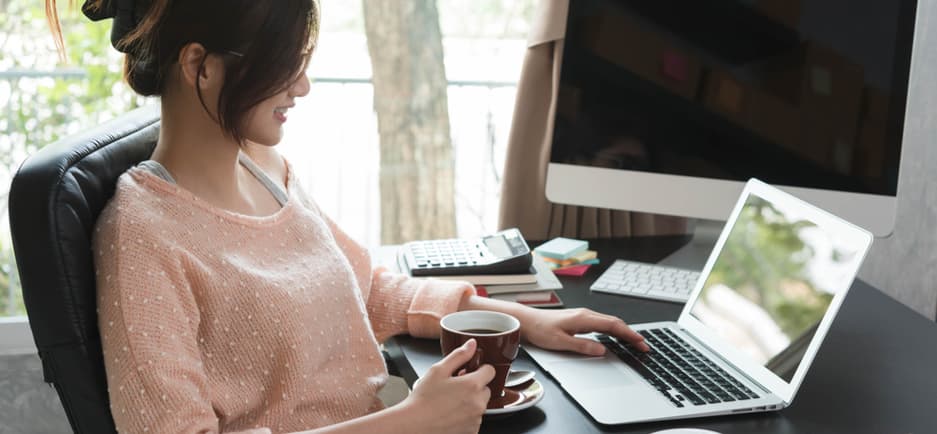 2) Get techie with it!
Online learning utilises advanced technologies to offer a full university experience, including networking with leading academics, and with other students from around the country.
Fortunately, the UTS Online system has been designed to be very user-friendly, with little to no learning curve.
The best part is that students can also use technologies with which they are already comfortable to make their lives easier while they study. Whether it's a smartphone, an iPad or a laptop, they all work with the UTS Online offering. 
It's worth looking into time-planning apps such as My Study Life. Many students take advantage of fantastic note-taking software that allows you to bring together written notes, photographs, images, tables, URLs, voice recordings, videos and more, such as Notability (for the iOS platform) and Evernote. Then, of course, free or paid cloud back-up and synchronisation services such as OneDrive and Dropbox help people to automatically keep their notes up to date and backed up across multiple devices.
So whether you're a techno-geek or a traditional type who loves the simplicity of pen and paper, it's important to figure out in advance the tools you'll be using to make the learning process as smooth and enjoyable as possible. Once that's worked out, it's time to…
3) Create a learning space
This is something we hear about from participants of all online courses – they thrive if they have a regular, physical space where they can work.
This needn't be an office, but it should be a space with a desk where books, papers, laptop, etc., can be left in between sessions. It should also be an area that is quiet and uninterrupted during the periods you have set aside to study.
Anecdotal evidence from those who have studied online seems to point to the fact that having a regular place to study with no interruptions, and using this place at the same time/s each week, leads to success. Moving around different spaces disrupts your study routine and makes the process slightly more difficult.
At the same time, the nature of online learning is that downtime can be used anywhere – on a train, at an airport, in a waiting room, etc. – to catch up on learning. All you need is a portable device and an internet connection.
4) Use course flexibility to factor in 'me-time'
Online courses are typically far more flexible than on-campus courses. In fact, the UTS Online Master of Advanced Nursing has been designed with full-time nurses who work shifts in mind. So exploit this flexibility to ensure your own success.
Just as you factor work time and study time into your diary, also make sure to add me-time each week. For instance, if you're studying on a Sunday morning, perhaps you can dedicate each Sunday afternoon and evening for the activities you enjoy most. It's important to reward yourself for the work you've done, and to celebrate those milestones along the way.
Taking time to relax and enjoy yourself is vital, as it prevents burnout and can be used as a personal reward for the work you have put in during the week. Once again, it's only anecdotal evidence but many who study online say they quite enjoy the organised nature of their life, and that the quality of their me-time is greater as a result. In those moments of self-care, why not try apps such as Nursewell, Calm or SmilingMind that are designed to help lower stress, promote wellness and vitality.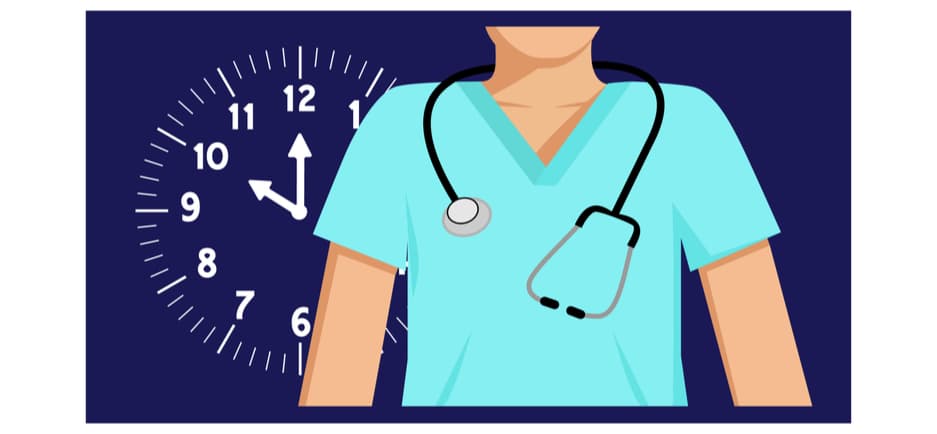 5) Ask for your colleagues' support
A study from 2018, called The impact of shift work and organisational climate on nurse health: a cross-sectional study, came to the conclusion that organisational climate or culture, and particularly increasing supervisor support, helped to mitigate potential negative health outcomes experienced by shift workers.
Along those same lines, it can be beneficial on a number of levels to seek the support of colleagues, supervisors and managers in your workplace as you commit to earning a masters degree.
On a basic level, it may be an opportunity to discuss options like study leave. On a professional level, it means experienced people might make themselves available as a mentor, or simply as a sounding board, during your study.
Finally, as the aforementioned research confirmed, if those around you are supporting what you're doing then it is far better for your health, happiness and wellbeing. As you juggle work, life and education, if those you work with are understanding of the various pressures you're facing (perhaps some of them have done the same in the past) then the support network can work wonders.
If you are ready to take the next step in your nursing career but the demands of a busy schedule have been holding you back, learn more about studying a 100% online Master of Advanced Nursing with the University of Technology Sydney.