Acute and Chronic care - what's the difference?
One major transitional choice a nurse can make is whether to specialise in acute care or chronic care. So, what's the difference between the two, and what does each specialisation involve? 
At some point during a nurse's career, they may face a fork in the road, with each path leading to a different nursing specialisation. In fact, such a choice can appear many times throughout a diverse nursing career. The plethora of career pathways is one of the reasons why nursing is such an attractive and satisfying profession.
One very interesting and sometimes challenging choice is between chronic care nursing and acute care nursing. In some ways, it is a decision between short-term and long-term nursing. It's also a choice between long relationships and episodes of care, between assessment and maintenance, between working in the moment and working to map out a future-care strategy.
But of course, both pathways share these aspects, too. A person with an acute coronary condition might also have type 2 diabetes. A person with a chronic illness might have an acute episode related to that illness.
Both specialisations then are of great value to each other. They're also powerfully complementary to nursing in general.
The UTS Online Master of Advanced Nursing offers majors in both areas.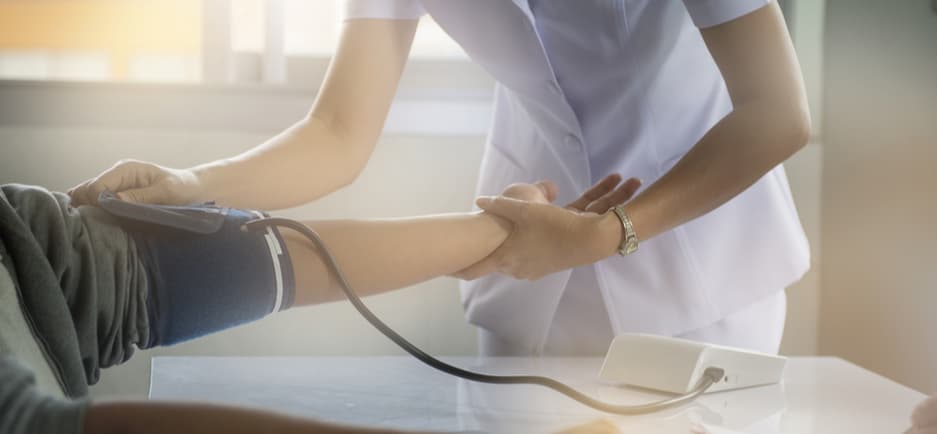 Acute Care 
This major is designed for nurses who want to transition into diverse and advanced clinical roles. It focuses on comprehensive physical assessment and diagnostic reasoning, quality and safety in medicines, plus nursing-sensitive indicators, managing clinical deterioration, and responding to the demands of acute care settings.  
Chronic and Complex Care 
Focused on treatment for diabetes pathways and older person care, this major is for nurses wanting to build a career that specialises in one of the fastest-growing sectors in Australia.
Let's investigate the differences more deeply.
Acute care nursing – the big picture 
Compared to chronic care nursing, the acute care side of things may appear to be relatively short-term. Acute care nursing concentrates on managing patients suffering often sudden and/or unexpected illnesses or injuries. These events are usually managed as an 'episode' of care.
However, that's not to say it's in any way less fulfilling. Acute care nurses still consider long-term patient planning and still develop relationships with patients and their families during periods of care.
Don't assume, though, that the only place of employment for an acute care nurse are the emergency departments, intensive care units or acute care wards of major hospitals. They are in demand in the surgeries of specialist physicians, in general practice clinics and in urgent care centres. Medical and surgical wards employ nurses with acute-care qualifications, as do GP medical centres and medical imaging and radiology departments. Nurses from residential aged care centres often seek acute care qualifications in order to learn how to respond to acute episodes such as falls, injuries and strokes.
They also experience demand in any area of care that involves support and management after surgery, as well as in more diverse nursing roles such as telehealth.
In acute care nursing, as with all nursing, the priority is to ensure the patients' needs are met and their questions answered. But the focus is more around timely recognition and response to health issues that have had a sudden onset. Fast assessment of a situation/injury/illness is required before providing appropriate care.
Calm, skilled and professional work as a vital member of a multidisciplinary team is often an important part of the acute care role as clinicians work together to ensure the best possible health outcomes for patients.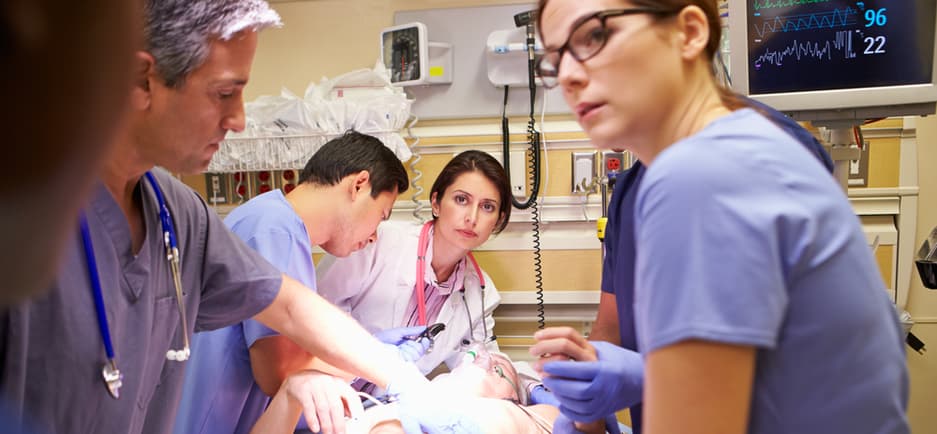 Chronic care nursing – the big picture 
Why is chronic care nursing one of Australia's fastest-growing sectors? It's partly connected to Australia's ageing population. With dramatically increased numbers of older people comes far greater demand for chronic and complex care, particularly around diseases such as diabetes, cardiovascular disease and respiratory complications, to name a few.
But it's also got to do with the fact that the entire population is growing, and lifestyle choices mean there is chronic disease across all population groups. These factors combined with the eradication of other diseases as part of a public strategy over the past 100 years means that we have more chronic disease in our society today.
Chronic care nursing is first and foremost about prevention, then about strategising for the long-term to improve people's health outcomes. It may or may not begin with a diagnosis, as the patient may or may not already be aware of their condition, but it always involves working on a long-term plan for treatment.
This means developing a holistic view of the issue with the patient, and with their families and often their communities and workplaces, around direct management of the disease/loss of function/health issue. This view helps to inform a way forward, keeping in mind the need to maintain the individual's lifestyle and independence as well as their immediate health.
Relationships between a nurse and a person with a chronic condition (and their families) develop over time. The role carried out by the nurse could encompass multiple episodes of care, regular consultation and evaluation, monitoring, prioritising and responding to needs and working with a multi-disciplinary team.
As mentioned above, some of the work of chronic care nurses will be around older people so places of employment will include retirement communities, nursing homes, facilities based around rehabilitation, and other long-term care units. But increasingly people are presenting with chronic conditions in tertiary settings, primary healthcare centres and medical/surgery/rehabilitation hospital wards. The skills and knowledge of chronic care nurses are valued across the nursing spectrum.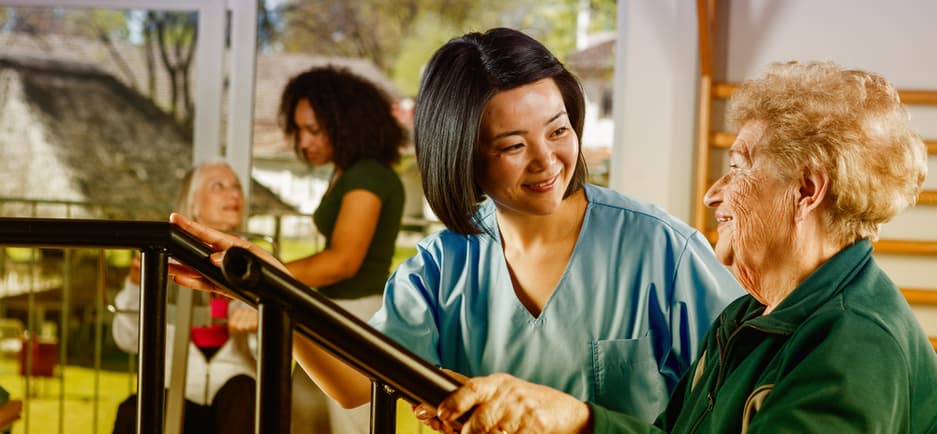 Chronic or acute care nursing – which is for you? 
Longer relationships or brief episodes of care? Strategic health plans or rapid responses? Acute or community-based setting?
The roles of chronic and acute care nurses are diverse, but both are extremely fulfilling. Making the right choice between the two has a great deal to do with the nurse's motivations, personality and preferences.
A nurse must analyse their skills and motivations. Why did they enter the profession? What is it in their day-to-day role that they most enjoy? What sort of work would they most like to be doing in the future? What type of work do they find uncomfortable, overly challenging, repetitive or frustrating?
Of course, both roles require the basics of nursing – compassion, energy, continuous training and education, empathy, teamwork, flexibility, etc. – but each role also attracts a certain type of person who have an affinity for the specifics of either chronic or acute care nursing.
One of the best options for nurses trying to choose between chronic or acute care is to speak with people who have worked in the field for several years. Do this through your own networks, or speak with the Nursing and Midwifery Board of Australia, the Australian Primary Health Care Nurses Association or a similar body, to request contacts.
For nurses ready to take the next step in their career in a specialised role, the Master of Advanced Nursing with UTS Online offers majors in Acute Care, Chronic and Complex Care and Quality and Safety, as well as sub majors in Leadership and Management.
To learn more about UTS Online's Master of Advanced Nursing and how it can help propel your career, get in touch with our Enrolment Advisors on 1300 477 423.