What is quality and safety in healthcare?
For many years, quality and safety in healthcare was assumed, but that wasn't good enough. Now it's in the spotlight and undergoing a phase of reform with investigations and reviews by government and independent bodies to create a system that is safe and equitable for all. 
Although the fact that it had to happen at all is regretful, the Royal Commission into Aged Care Quality and Safety will have lasting positive effects in the areas of quality and safety, not only in aged care, but across the entire healthcare spectrum. 
Issues uncovered by the investigation, which runs until mid-2020, have included the effects of understaffing, problems with unregulated workforces, and poor discipline and management of low-performing staff members. The Royal Commission is also looking into where the opportunities lie for future improvement of services, including what can be learned from best-practice examples from around the globe. 
Most importantly, it has reminded the healthcare industry that quality and safety can never be assumed. They must be well defined in a manner that allows both to be measurable and visible. The meaning of quality and safety must be clearly communicated, and their relative levels of success and failure in specific markets must be regularly reported to ensure constant improvement. 
The UTS Online Master of Health Services Management can assist healthcare professionals in becoming a positive part of this change, as its teachings are based around the drive towards a more equitable healthcare system for all. For those wanting to be specialists in this field there is also the option to major in Quality and Safety.
Defining safety and quality with standards 
What is the definition of quality and safety in healthcare? In a fast-changing environment, a regular and critical review of what terms such as 'safety' and 'quality' actually mean is vital. The Royal Commission is conducting such a review right now, for aged care. 
Similarly, the National Disability Insurance Scheme (NDIS) has set quality and safety practice standards that must be met by all NDIS providers. Depending on the level of registration a provider is seeking, and their type of organisation, the NDIS applies specific standards and runs audits to ensure participants meet them. 
Each standard begins, the NDIS says, from a high-level participant outcome. For instance, the section of the standard around individual values and beliefs began from the fact that each participant should always feel that their culture, diversity, values and beliefs have been respected. So the standard is shaped around ensuring participant values and beliefs are identified and sensitively responded to. 
The Nursing and Midwifery Board of Australia also offers and reviews standards and guidelines, such as the Safety and Quality Guidelines for Nurse Practitioners.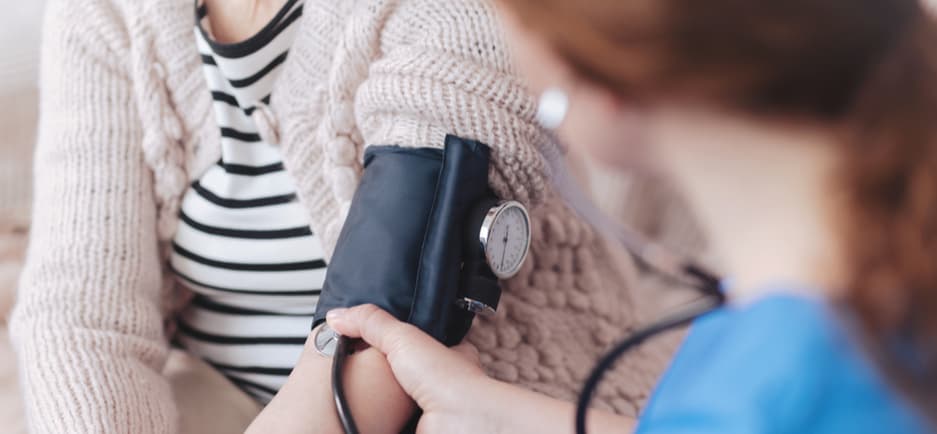 What is a 'standard' in healthcare? 
A standard is a well-defined framework developed in consultation with all stakeholders that sets the requirements and definitions for what is considered an acceptable level of quality or attainment. It outlines governance and culture, policies and procedures, record keeping and risk management, and much more. 
Australia's healthcare environment is watched over by the Australian Commission on Safety and Quality in Health Care (ACSQHC), which sets standards for broad sectors of the healthcare industry. 
The central purpose of the ACSQHC is "to contribute to better health outcomes and experiences for all patients and consumers, and improved value and sustainability in the health system by leading and coordinating national improvements in the safety and quality of health care. Within this overarching purpose the Commission aims to ensure people are kept safe when they receive health care and that they receive the health care they should." 
The ACSQHC is part of the Health portfolio of the Australian government and defines patient safety and quality as "the right care, in the right place, at the right time and cost." 
The website also states: "The Commission defines patient safety as prevention of error and adverse effects associated with health care; and quality as 'the degree to which health services for individuals and populations increase the likelihood of desired health outcomes and are consistent with current professional knowledge'". 
The eight National Safety and Quality Health Service Standards currently provided by the ACSQHC include specific standards for Clinical Governance, Preventing and Controlling Healthcare-Associated Infection, Comprehensive Care, Blood Management, Partnering With Consumers, Medication Safety, Communicating for Safety, and Recognising and Responding to Acute Deterioration.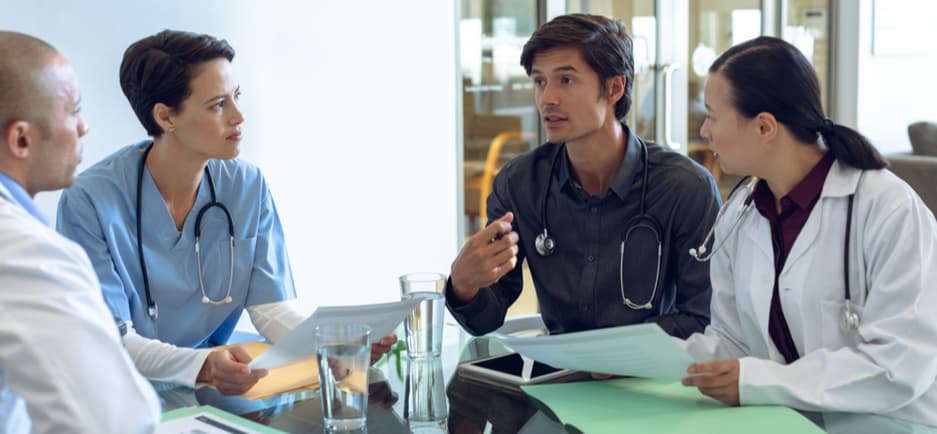 Safety and quality – setting a high bar
Importantly, standards give an industry, and organisations and individuals in that industry, a bar that they must clear. Although that bar is set high, standards are not aspirational – they are instead the base acceptable level of performance. They are the norm. Hence the term 'standard' – it's not exceptional, it's the rule. 
And so, for instance, the ACSQHC's Blood Management standard outlines organisation-wide governance frameworks intended to ensure safe and high quality care of blood, as well as constant improvement of systems. 
It prescribes documentation systems, strategies to reduce risks associated with transfusion, and how and when adverse blood management events must be reported. It also outlines expected practices around storing, distributing and tracing blood products, and more. 
Rather than making healthcare management more difficult, standards are intended to ensure consistency of processes across organisations and sectors. This uniformity of management reduces the chances of negative outcomes for patients in the system, and increases the understanding of governance and processes between organisations. 
These standards and other vital processes, systems, information and frameworks for quality and safety in healthcare are important inclusions in educational offerings, such as the UTS Online Master of Health Services Management, which has an entire subject area dedicated to Managing Quality. 
If we go back to the ACSQHC's definition of patient safety and quality as "the right care, in the right place, at the right time and cost", it's clear how and why these guidelines and standards must be in place. If we simply assume that safety and quality is being managed properly within healthcare organisations, we are taking an enormous risk on behalf of the patients whose care is our responsibility. Standards for quality and safety in healthcare mitigate much of this risk.
Graduates of the UTS Online Master of Health Services Management, majoring in Quality and Safety, develop a deep understanding of quality and safety issues and their management skills. This means they boast immediately applicable skills that are highly valued in an industry that must constantly be prepared for strict quality and safety audits.
Learn more about the Master of Health Services Management. Get in touch with our Enrolment Advisors on 1300 477 423.