How to become an urban designer
Urban designers help shape the urban centres and cities of the future. 
The world's population is expanding, and the climate crisis is creating more challenges for our city's leaders. As a result, urban designers who understand how the built and natural environment interact and intertwine with one another, and have the skills and experience to meet the challenges of the future, are in demand. 
UTS Online's Master of Urban Design sets up students for future success. The course allows architects, planners, project managers and others to upskill or pivot into an exciting new career. 
What is urban design? 
Urban design is a collaborative process of designing and creating functional, attractive and organised urban spaces. 
As an urban designer, Riki Mey has extensive experience creating urban spaces. "The focus of urban design lies in the understanding of three-dimensional form and space-making in cities and settlements and their relationship to the natural environment, context and history," Mey says. 
Urban designers create and review plans for streets, public and community spaces, and precincts — whether in a new urban environment or as part of the process of revitalising or renewing an established area. 
Employed by state agencies, councils or private sector businesses, urban designers take into consideration many environmental, social and economic factors to make urban environments functional, comfortable, beautiful and connected to the communities. 
"As an urban designer, we create places for people where they experience their daily lives," says Mey. 
While urban designers are creative, they also have to employ analytical and logical skills. Mey adds, "A further awareness is at the level of process with its associated implementation and decision-making structures and techniques. Integration with interdisciplinary fields, such as city planning and architecture, is an essential dimension." 
What is the difference between urban designers and urban planners? 
And while urban designers and planners work closely together, they are two different disciplines. 
"Urban planners focus on the design of enabling policies — policies which give people access to city resources," Mey says. They also focus on the strategic functionality of cities at different scales and the setting up of development processes such as institutional, legal, financial and procedural processes. This is in terms of land use and zoning, subdivisions, consolidation and so on. Whereas urban designers focus more on the formal design of conceptual proposals. 
Find out more about the difference between urban design and urban planning.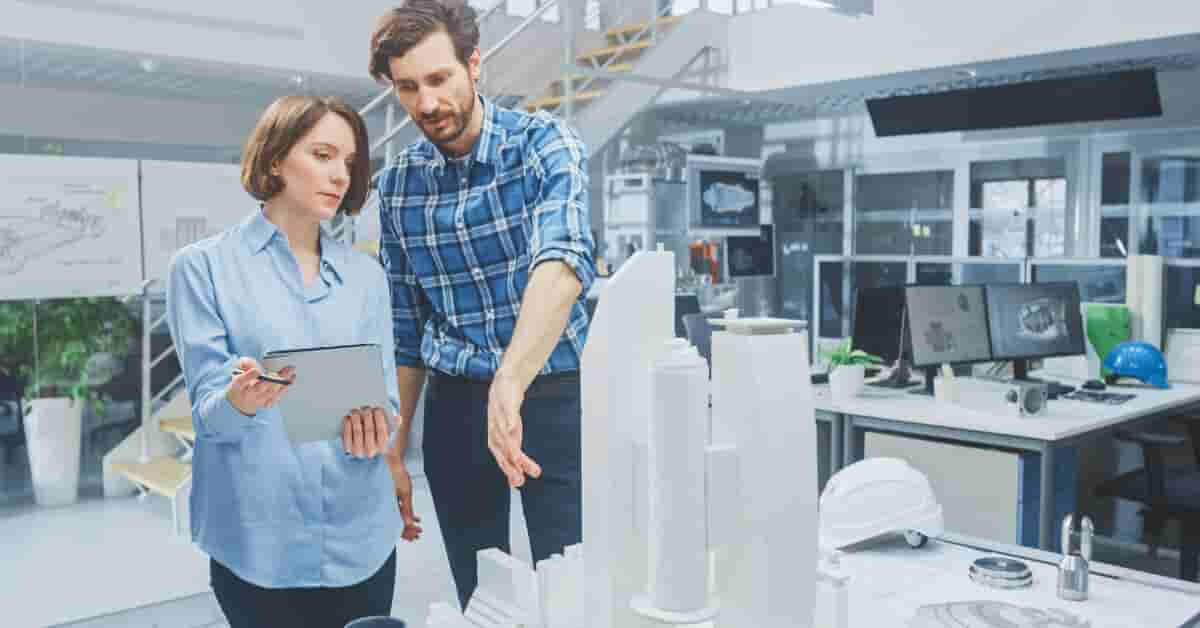 What do urban designers do? 
So, what's an average workday for an urban designer? Given the scope of work involved, there isn't really a typical day. But Mey has some insight. 
"You'll have to liaise with stakeholders to find the best solution for the specific site or context," she says.
"You'll have to interpret people's or communities' ideas and translate them spatially. You'll have to be able to do a site analysis and synthesise the various components that make up a site to understand its issues and opportunities. 
"Then you'll have to put a vision together with objectives as to how the site should be and how you'll achieve that vision. And then after that, you have to produce spatial plans to illustrate how you're going to implement your proposal. Some of the products an urban designer produces include framework plans, master plans, precinct plans, architectural controls and guidelines, to name a few." 
As well as being able to create, an urban designer has to be logical, methodical and a team player. Mey says urban designers collaborate closely with other professionals in related fields, such as developers, geographers, geologists and transport engineers.
"You have to be able to work with people because you have to engage with communities and stakeholders, and then obviously you also often work in interdisciplinary teams," Mey says. 
"I love working on different-scale projects. I love looking at the bigger picture and finding creative solutions that will improve the urban environment as a whole." 
As an urban designer, your day can include: 
Collaborating with planners, architects, property developers and other stakeholders 
Preparing technical plans, master plans and illustrations 
Responding to client briefs 
Consulting with the community on specific projects 
Creating reports for internal and external stakeholders 
Resolving design problems 
Providing design advice to clients and colleagues 
Why do our cities and towns need good urban design? 
According to the Australian Bureau of Statistics, on October, 2022, Australia's population was 26 million. It's estimated that our nation will be home to between 28.3 and 29.3 million people by 2027. And between 37.4 and 49.2 million people will call Australia home by 2066. 
Our capital cities are growing — the ABS compared growth in capitals and regional areas, finding that people living in the capitals increased by 2.5 million people between 2011 and 2021. Regional Australia grew by 832,000 people in that time. 
Our cities and developing regional areas will need to grow and evolve to accommodate these extra people, and urban designers are critical in that process. That growth won't happen overnight. But it's the design decisions that are made today and tomorrow that will determine how urban centres effectively accommodate and service that future population. 
The climate crisis is also adding pressure to the way our towns and cities are designed, revitalised and rejuvenated. Cities are the globe's biggest source of pollution, so creating energy-efficient urban centres to reduce emissions is essential. Changing weather patterns also need to be considered. Both (large) cities and regional towns experience extreme temperatures among other shocks and stresses. Therefore, designing spaces that are more in harmony with the climate make cities more liveable. 
Urban designers who understand how urban environments can address the climate crisis are in a commanding position to affect change. They can influence governments and policy makers to understand that good urban design is vital for a more sustainable future. 
"As the world becomes more urbanised, people need that kind of expertise to shape the built environment, and people put more importance into that holistic kind of thinking," says Mey. 
Current demand and career opportunities 
Is urban design a good career? Mey, who is also a lecturer in the UTS Online urban design course, believes so. "Urban design is seen as an emerging profession," she says. "But I think it's a very important one. 
"We need urban designers to think about the bigger picture in three-dimensional spatial terms. So, when it comes to the shaping of our cities and towns, social and environmental aspects form very important factors in the shaping of the built environment. These aspects should always be considered and should underpin design solutions, especially as the world becomes more and more urbanised and resources become even more scarce. 
"People see the importance of urban designers and urban design as part of the decision-making of shaping the built environment. I think this can be seen in new courses being developed in urban design at various universities and in the job opportunities — there are more and more job opportunities coming up." 
She says employers in both the private and public sector are seeing the value of employing urban designers with tertiary qualifications. 
How much do urban designers make? 
The opportunities are there, so how much do urban designers make? Search online and you'll find dozens of jobs advertised with salaries from about $88,000 for a tertiary-qualified urban designer with several years of experience. More qualified and highly experienced urban designers can expect to make $120,000 or more a year. 
There are many variables that affect salary — whether you work in the public or private sector, your level of experience and qualifications. Where you live and work are also factors. Some areas of the country have more demand for urban designers than others. Councils, governments and urban design and architectural firms are the main employers. 
How to become an urban designer 
Employers are looking for qualifications, but they also want evidence of practical skills. And you can get those by studying the UTS Online Master of Urban Design. The industry-recognised qualification helps you develop your practical in-demand design skills. With studio-based subjects, this course takes a hands-on approach so students get to test out their problem-solving abilities in real-life cases. 
Studying a master's degree gives you the qualifications and skills employers are looking for. 
"We provide the tools to enable you to go into the world as an urban designer after completing the two-year (minimum) master's," says Mey. 
There are several reasons to engage in further study. The UTS Online Master of Urban Design enables students to: 
Gain real skills to tackle the challenges of designing urban spaces for the future 
Develop tools that employers want 
Earn an industry-recognised qualification 
Have the opportunity to apply for more highly paid roles 
"If you are in the building industry, or if you are wanting to be part of the building industry, I think urban design is a good choice," says Mey.  
 
"It is quite holistic in nature and it ties together different aspects — architecture, engineering, planning. And if you are a creative person or you're wanting to do something in the creative realm, urban design is a good choice to make." 
Start a rewarding career. Shape your world with a Master of Urban Design 
The climate crisis and burgeoning populations are putting more and more pressure on our urban centres. But with growth comes opportunity. Urban designers with the skills to tackle the challenges of the future are in high demand and an urban design career is a satisfying one. 
UTS Online's Master of Urban Design gives graduates the real-world skills and qualifications they need to succeed. Working alongside urban planners, urban designers create the urban environments of the future. 
Are you ready to be part of that future?