How to become an urban planner
As our nation grows, the need for qualified urban planners will only increase. In fact, private and public sector employers are on the lookout for urban planners right now to shape the cities and regional centres of our future.
Urban planning is a rewarding career, where you can help plan urban areas thoughtfully and effectively, enhancing the built environment for generations to come.
But you'll need the appropriate qualifications and skills to help you thrive in this industry. The UTS Online Master of Urban Planning will get you there. Delivered 100% online over as little as 2.5 years, the course is designed for working professionals.
What is urban planning?
No office, school, sporting field, railway line or library exists without a lot of planning. Look around at any community facility, land subdivision or high-rise building and it's likely an urban planner was involved in making it happen.
Urbis director Peter Hyland is a highly respected urban strategist. As a planner with decades of expertise in Australia and around the world, he's experienced in planning new projects and large-scale developments, such as city renewals.
"Essentially, urban planning is the process of the planning and development of communities, cities and regions," he says. "Planners develop land-use plans and regulations that help guide that development.
"Urban planning is about where we locate our cities, where we locate our different uses within our cities and where we put our schools. It's also about where we put our shopping centres, where we put our commercial centres and where we put a new city.
"We talk about it as urban planning, but sometimes it's called urban and regional planning. It's how we appropriately use our land, particularly as land is an increasingly scarce resource."
The work of an urban planner can also range from transport, statutory to strategic planning.
Urban planning or urban design?
So, what's the difference between urban planning and urban design? An urban planner's role is different to that of an urban designer. Hyland explains.
"Planning is about the use of the land. Urban design is about the built-form outcome. Many urban planners get involved in urban design as well. And a lot of urban designers come from urban planning."
The evolution of urban planning
After living and working in Singapore for five years, Hyland is now back in Australia. He's helping to guide the future city plan for Brisbane while also working on a transport strategy for Jakarta and on other major infrastructure projects in Australia.
He says in the time he has been in the profession the biggest changes have been thanks to technology.
"When we started in the 1970s, computers were just starting. Now you can sit on your computer and complete site visits.
"Every city in Australia has a town planning scheme, which shows how each parcel of land is to be used. 30 years ago, those planning schemes were hard documents. You'd have to go to the council offices. Now you can just do it on your computer."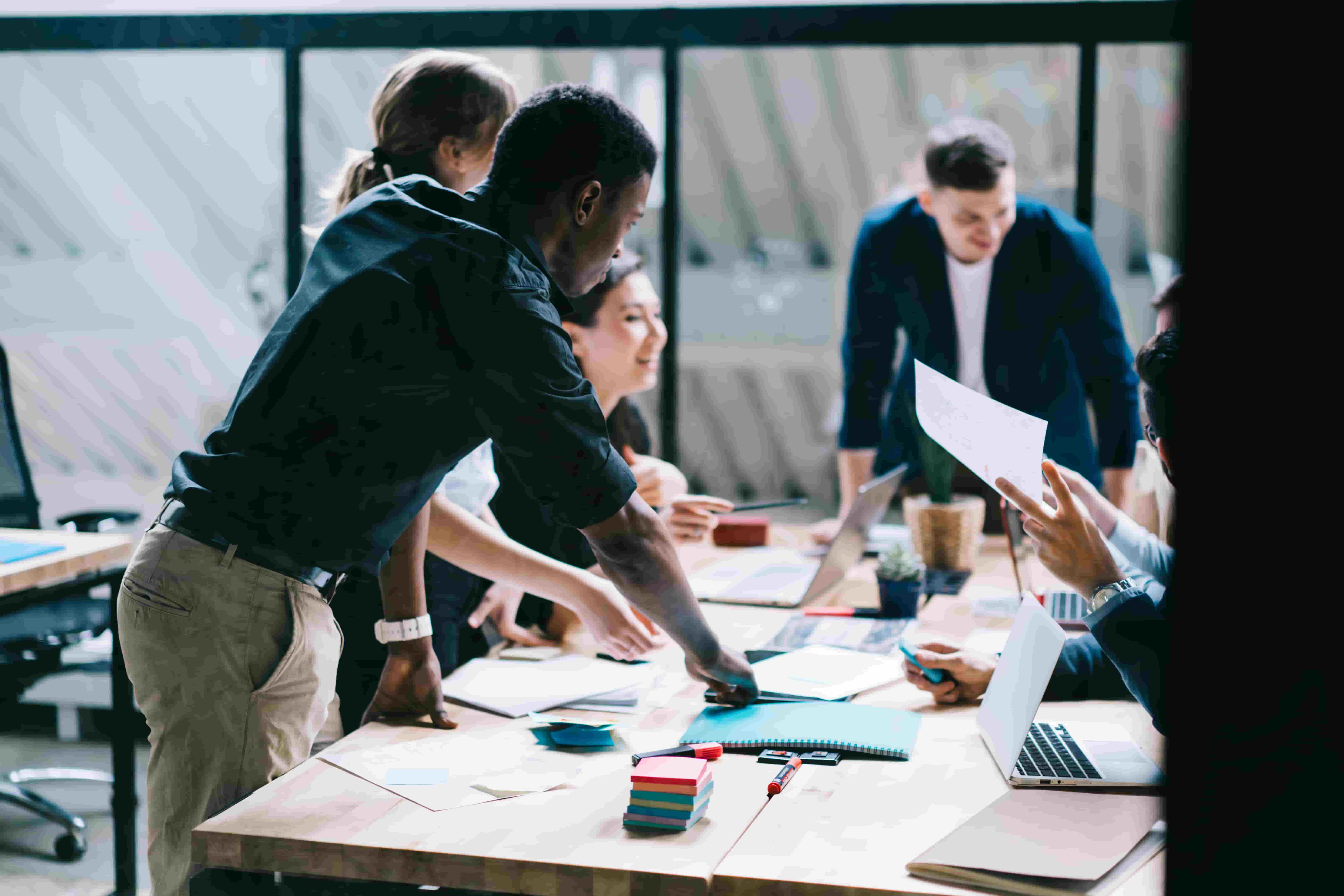 What does an urban planner do?
An urban planner researches and pinpoints the needs of a city or community and develops plans to meet those needs.
They help plan new residential, commercial and industrial sites, and are involved in renewing existing areas.
They work in and alongside sectors associated with developers, councils and both federal and state governments, while considering the physical, environmental, social and economic needs of the community.
In a working day, an urban planner might:
Take part in strategic planning meetings
Process and analyse environmental, economic or census data
Conduct site inspections
Draft and review plans
Write and present reports
Build and maintain relationships with stakeholders
Communicate with the public and community
Apply for permits
Planners have to understand and be able to navigate statutory provisions such as building codes and regulations. They need to have the technical skills to use tools and software, and the written skills to engage with colleagues, stakeholders and the public.
Why urban planning matters
Through their work, urban planners can enhance the quality of life of people living in the community. From protecting national parks and heritage sites to developing long-term, sustainable solutions for those vulnerable to natural disasters — urban planners help safeguard our local environments for future generations.
Urban planning projects can often generate a positive impact on the economy and are a crucial component of combatting the demands triggered by a growing population.
Australian Bureau of Statistics (ABS) data shows that between 2011 and 2021, the number of people living in Australia's capital cities grew by 2.5 million — a 17 per cent increase.
Meanwhile, Australia's regional population grew by 832,000 — an 11 per cent increase.
Australia's population in June 2017 was 24.6 million, and the ABS estimates that by 2027, that number will be closer to 29 million. By 2066, between 37.4 and 49.2 million people will call Australia home.
Our nation is large, but there's a limited amount of viable land to house, entertain and employ all those people. How effectively we can house them is a big job. And this is why urban planners play an essential role. 
Is urban planning a good career?
Hyland is clearly passionate about his job and the urban planning profession. He says the demand for urban planners is strong and it can only get stronger.
"That's the exciting part about the planning industry," he says. "Urbanisation is happening around the world, as well as here in Australia. All our cities - especially Melbourne, Sydney, Brisbane, Perth - will grow rapidly in the next 20 to 30 years. So, the pressure's on in our urban areas.
"For planners, the opportunities are in the public or private sectors.
"There are exciting careers in the public sector. All of our major local authorities and our city councils employ planners. Our state governments also employ planners in various departments where there will be transport, state development and economic development. The Federal Government employs planners to work on federal projects. And the private sector is growing as well.
"The exciting thing about urban planning is no matter where you start, you can plan a career. Demand for urban planners is very strong.
"At Urbis, which is now the largest private sector planning company in Australia, we've got about 40 to 50 planning graduates who started this year. It's expected that you will start as a graduate, progress your career and then develop areas of expertise that you want to specialise in."
Hyland says that the world's projected population increase, and the effects of climate change will put pressure on government and private sector planners and developers. Creating new challenges to the way our towns and cities are built.
The demand for qualified, skilled urban planners will increase, and employers will be looking for qualified planners to fill new roles. The good news is that an Australian urban planning qualification is recognised around the world.
A global profession
"One of the advantages of planning is that it is a qualification and a profession that is transferable around the world," says Hyland. "If you are a graduate of Australian universities in planning, you can work in the United Kingdom, United States, Europe and many parts of Asia.
"The principles of planning are common around the world. With Australian planning qualifications, being well regarded internationally.
"If I was advising someone, if they had an interest in urban planning, I would say there are certainly opportunities there.
"Traditionally, Australia has attracted a lot of international planners from the UK, the US, Europe and Asia. Over the last couple of years, that's been a bit of a challenge. There's a real shortage of planners in both the public and private sectors."
Is there demand for urban planners?
"The world is increasingly urbanising, so the pressure on our cities is increasing. The need for making decisions about planning policy and planning principles — in our Australian cities and in international cities — is increasing all the time. So that pressure is creating that demand for planning in both the public and private sectors," says Hyland.
He says it's also a great profession for those who want flexibility and a job that suits their lifestyle. As a planner, you can work remotely or part-time.
How much money does an urban planner make?
"Planning is a well-paid profession," says Hyland. "It's comparable with commerce, the finance sectors, the banking sectors and, to a large extent, with the legal sector."
Urban planner salaries vary depending on location, skills and qualifications. But Hyland says master's graduates can expect to earn close to $75,000. With a few more years of experience, you could command closer to $100,000. And someone with several years of experience could be earning around $120,000.
"And then once they get into more senior positions in either the private or public sectors, such as a director in a government department, they're on the $200,000-plus.
"And the opportunity is there, for those who have the desire, to build planning practices — a bit like a lawyer. At Urbis 23 years ago, we employed 20 planners in Australia. Now, we employ about 400 planners in Australia."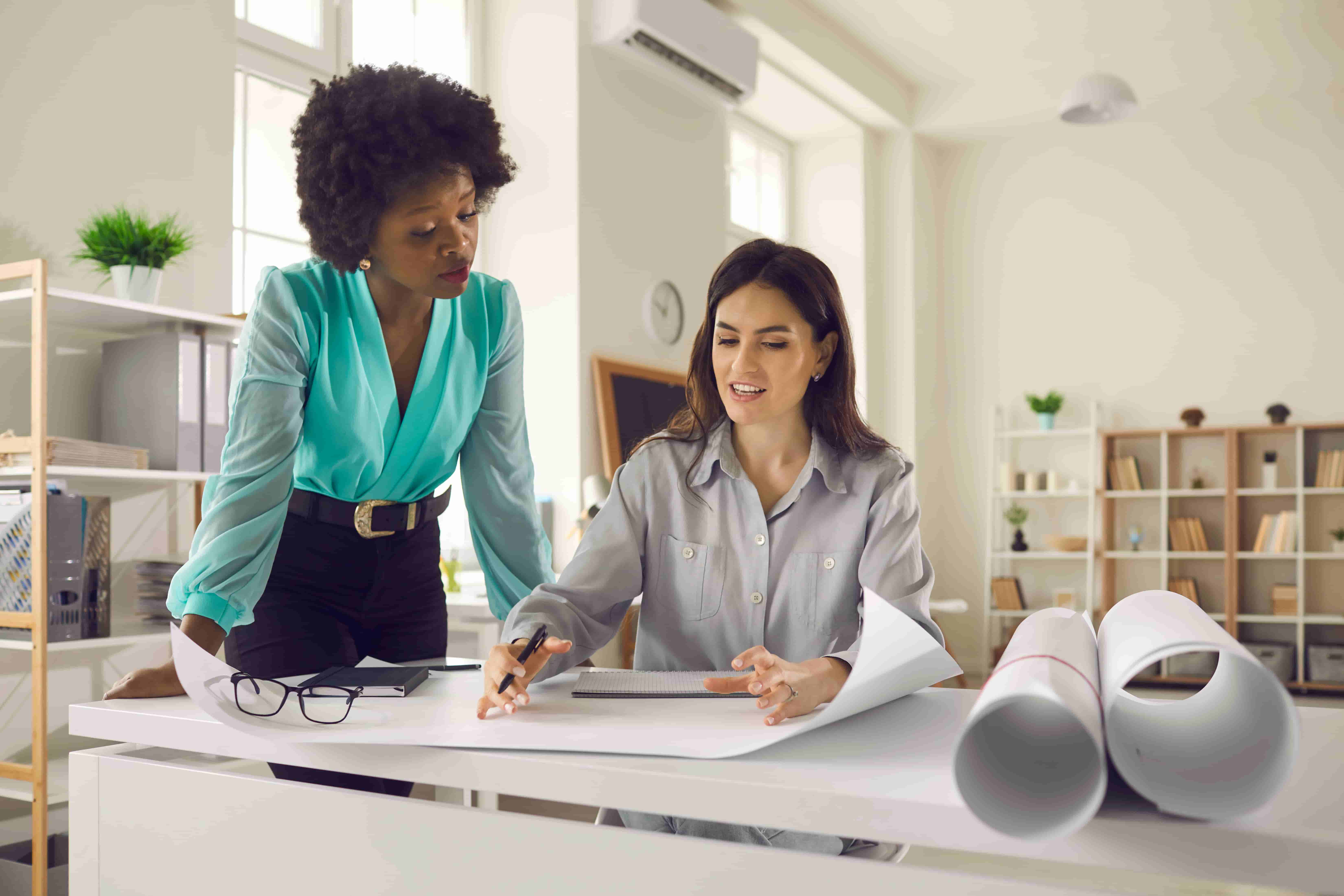 How to get into urban planning
Hyland says many people come into planning with an undergraduate degree, and from that, they can build a solid career. But postgraduate study will help them to specialise in an area such as economic planning, transport planning or social planning.
Postgraduate study is also essential for someone who has an undergraduate degree in a different discipline.
"Some people might have started out a career in a certain sector such as finance or banking and they might say, 'I'd really like to transition now.' So, a master's degree can be a transition into a planning career."
How to become an urban planner in Australia
There are a range of opportunities for qualified urban planners in Australia — from student urban planners and recent graduates, to established professionals and highly qualified planners for senior and management roles.
So, how do you get a job in urban planning? Whether in the public or private sector, employers are looking for employees who have:
Tertiary qualifications, including a master's degree
Solid knowledge of statutory regulations and principles
Proven time-management and problem-solving skills
Excellent written and verbal communication skills
Proven skills in customer and client service
The ability to conduct effective research
Further study can further your career
Because Australian qualifications and skills are transferable overseas, once you are qualified in Australia, you'll be employable around the world.
But how do you get that qualification?
Whether you're upskilling from your current career in planning or you're retraining from a different career, the UTS Online Master of Urban Planning will give you everything you need to succeed.
The Master of Urban Planning has been designed with the help of industry experts. Students come from a range of professional backgrounds. They choose the course because they want to develop their urban planning knowledge and gain the practical skills to become capable urban planners.
Students graduate from the course with:
Knowledge of urban planning concepts and principles
The capability to analyse and develop urban planning proposals
Effective communication skills and negotiation skills
Stronger critical thinking skills
The ability to look towards the future and apply planning solutions to a range of situations
Accredited by the Planning Institute of Australia, the Master of Urban Planning takes a hands-on approach to ensure students become successful urban planning professionals.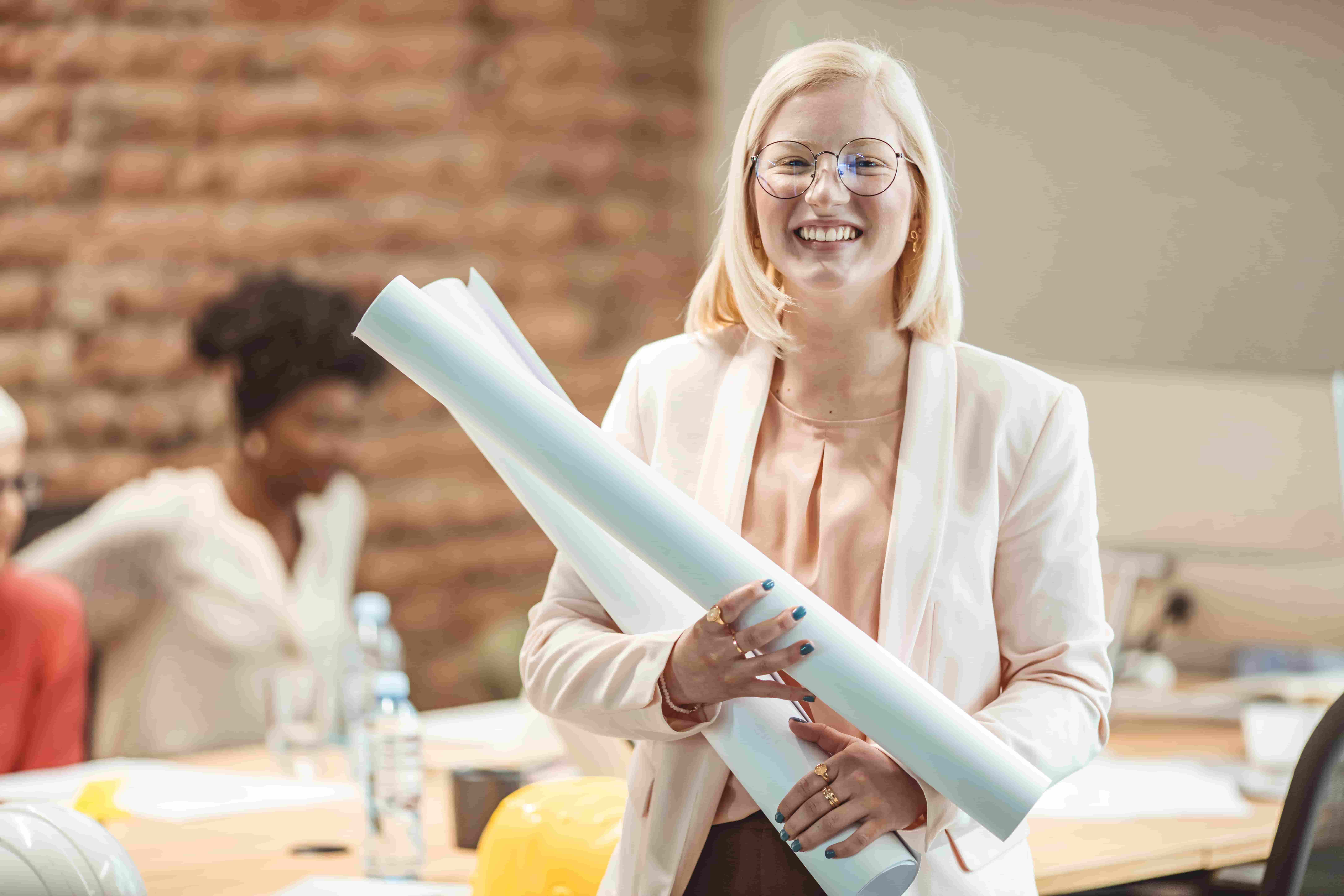 Sign on and start planning your future
The world is changing, and Australia's population is increasing. As our local authorities and federal and state governments face continued pressure to create cities and urban centres that are liveable, environmentally sound and futureproof, they will need qualified and skilled urban planners.
The UTS Online Master of Urban Planning has been designed with the help of industry professionals to equip future urban planners with the skills they need to thrive in this exciting industry. Start planning your new career today.