What job opportunities are there for MBA graduates?
Leadership is the fundamental attribute that individuals must possess in order for their organisations to succeed. A qualified leader supports and guides their team, provides direction for the business and makes crucial decisions. However, different industries require unique leadership attributes.
An MBA education equips individuals with transferable skills that can be across diverse industries. And the various MBA jobs available after graduating illustrate the universality of this education.
To highlight what's possible, we've identified some of the best industries and professions where an MBA can be beneficial. Read on to discover m the possibilities for your dream career after your MBA is complete.
Why choose an MBA career path?
In Australia, the National Skills Commission predicted a 10.1 per cent growth for specialist managers and 6.1 per cent growth for all managers leading up to 2025. The US Bureau of Labor Statistics echoed these sentiments. They estimate that management occupations will grow in demand by 8 per cent between 2021 and 2031. Our need for skilled managers is evident.
Learning these skills requires a dedicated study path, and a Master of Business Administration is wise to follow. An online MBA will help your career move in the desired direction, equip you with leadership skills and give you the freedom to explore other industries.
MBA career paths and industries
An MBA gives you valuable, transferable skills that can be applied to almost any sector or profession. For graduates, this means total freedom over their next career move.
Instead of following the most common career options after an MBA, think outside the box and see what's possible when you take your skills to these industries.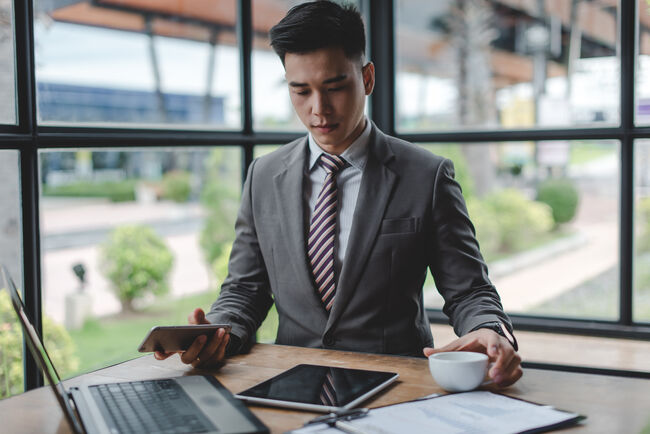 1. Finance
The financial services industry is growing and evolving, with factors such as a post-pandemic economic downturn, an ageing population and digitisation, driving the need for competent leaders in all sectors. For MBA graduates, the news is positive.
According to the Graduate Management Admission Council (GMAC), finance is one of the three major industries that hire MBA holders. The Australian Industry Skills Commission has also found that employment levels in the financial services industry peaked in 2021, with future growth predicted. Additionally, two of the five in-demand roles in finance are management occupations.
An education in business with experience in finance is the perfect combination for employability. All companies require a leader with financial and business acumen, and possessing these skills will give you a competitive advantage.
Some of the possible MBA jobs in finance include:
Financial Manager
Accounting Manager
Financial Analyst
Chief Financial Officer
2. Consulting
As a consultant, you'll be an expert problem solver. In Australia, an MBA graduate in the consulting industry might be an analyst or associate, working in sectors like IT, engineering, finance and design -  having a background in business is certainly a bonus.
An MBA will give you the skills to succeed in consulting — including strategic thinking, industry knowledge, project management and analytical and communication skills —and guarantee a better income. GMAC reported that the median salary of an MBA graduate in this field was double that of a bachelor's graduate.
These are some of the MBA career outcomes that are possible within the consulting industry:
Management Consultant
Senior Associate
Project Manager
Principal Consultant
3. Tech
According to GMAC, tech is another of the top three industries that hire MBA graduates. In addition, GMAC found that handling technological disruptions has become the most in-demand skill for managers in the post-pandemic world.
The unique combination of technology and business will make you a competent leader of the future: you'll have big-picture knowledge of where to take a company next. With tech becoming ingrained in almost every aspect of life, this is a key industry  to apply your MBA skills.
Potential tech management careers for MBA graduates include:
IT Manager
Chief Technology Officer
Data Analyst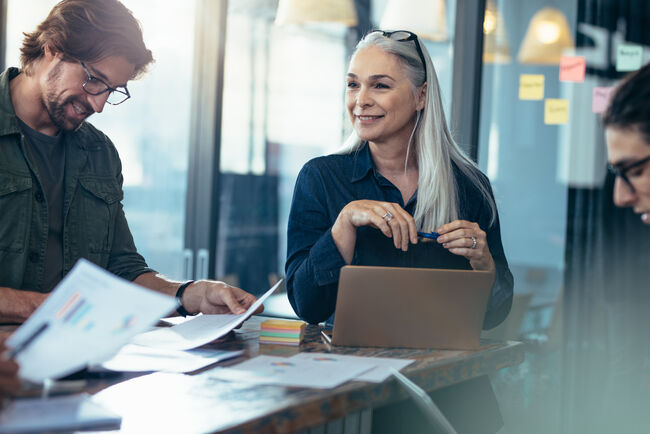 4. HR
HR management is a vital part of any organisation. Human resources oversee all aspects of talent acquisition, staff training, strategy development and ensuring a business is aligned with its values. Moving up the ranks to a more senior HR role is possible with an MBA.
In Australia, experts report an emerging trend in organisational change management and virtual learning and development. These present great opportunities for HR professionals to utilise their MBA abilities.
HR specialists could work their way towards the following MBA jobs with the degree:
HR Manager
Vice President of HR
Employee Relations Manager
Director of Culture
5. Healthcare
The healthcare industry is constantly undergoing rapid change while providing a critical service to the community.  To ensure effective management, qualified healthcare executives and leaders are necessary in hospitals, health facilities, private practices, and other healthcare settings.
With your passion for patient care and an MBA coupled with a relevant medical background, you can make a meaningful impact on the healthcare industry's business operations. You'll have the opportunity to implement positive changes that improve patient outcomes, make healthcare more affordable, and enhance inpatient care. Additionally, the skills you acquire are transferable and can be applied to other industries.
These are just some of the MBA career opportunities available to a healthcare professional:
Director of Nursing
Director of Clinical Services
Medical and Health Services Manager
Health Practice Manager
6. Entrepreneurship
Good ideas alone are not enough to build an empire as an entrepreneur. As a naturally talented ideas person, having an MBA is a bonus. The backing of a quality business education combined with your innovation can help you practically bring these ideas to fruition.
Many MBA graduates go on to start their own companies. In the US, one in five MBA graduates from Stanford Graduate School of Business and one in ten from Harvard Business did just that.
The benefits of studying for an MBA as an entrepreneur are vast. They include networking, growing in a start-up ecosystem, learning the skills required to run a business, and personal and professional growth.
7. Marketing
A marketing professional with an MBA will gain a new perspective on their work. They'll also get the opportunity to progress to a more senior marketing role or change industries in the future if their career goals shift.
With emerging trends like AI changing digital marketing, a reliance on machine learning and engagement with social consumers, organisations require  qualified marketing leaders with critical thinking and problem-solving skills to help stay on top. As the industry becomes more challenging and competitive, an MBA can give you an edge.
A marketing professional could consider the following MBA jobs with their business degree:
Chief Marketing Officer
Vice President of Marketing
Communications and Marketing Manager
Engagement Manager
Go your own way with an MBA specialisation
UTS Online offers an opportunity for students to gain a more specific business qualification that suits their needs. Unlike other online business administration courses that only offer a generalist education, UTS online allows students to graduate with an MBA specialisation.
Students have the option to mix and match electives in the 'Flex stream' to gain a broader business training, or to select units directly aligned with your career and industry goals.
The flexible course structure at UTS Online offers specialisations such as:
Digital Marketing. Stay ahead of the pack with a digital marketing specialisation MBA. Learn about digital marketing, business concepts, communication, and future-focused skills.
Business Analytics. A business analytics specialisation will give you technical and analytical skills and an understanding of data. This MBA covers data solutions, problem-solving, critical thinking, and business skills.
Health. An MBA health specialisation can push you towards a leadership role in the healthcare sector. This unique program includes units on healthcare knowledge, innovation, and adaptation in an ever-changing industry, as well as leadership skills within health settings.
Organisational Learning. The organisational learning specialisation MBA is a great choice for HR professionals and those wanting to support learning in the workplace. Learn about workplace learning initiatives and challenges, and how to lead innovative learning practices.
Technology Management. Prepare for the future as a leader with an MBA specialisation in technology management. This specialisation covers technical knowledge, enterprise leadership skills, and the effects of technology on business.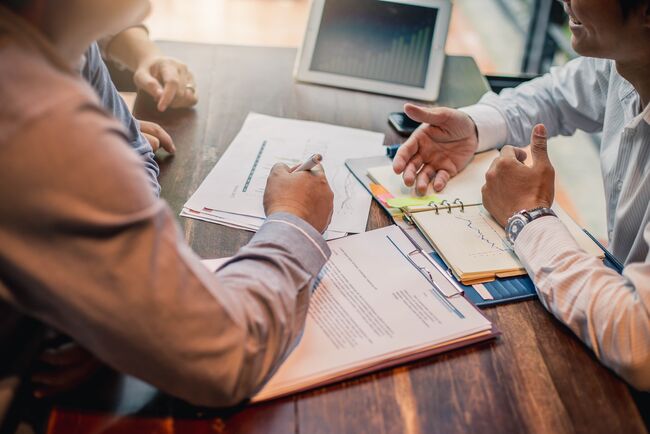 Secure your future with an MBA
Studying for an MBA with UTS Online is a wise choice, regardless of your current profession or future goals. Combining industry and academic expertise will give you everything you need to succeed as the business leader of tomorrow in any industry.
As a fully online offering, you can complete your MBA while continuing to work. You'll fast-track your way to a leadership role in your chosen field and apply your education in real time. Speak to an enrolment advisor at UTS Online to learn more about eligibility, unit fees, and intake dates