Marketing career path: from specialist to CMO
If the COVID-19 pandemic has taught us one thing, it's that the digital revolution is already here. 
We've seen the crisis spur on an abrupt transition to digital interactions. Almost overnight, customers and employees have found themselves connecting through digital channels – like never before.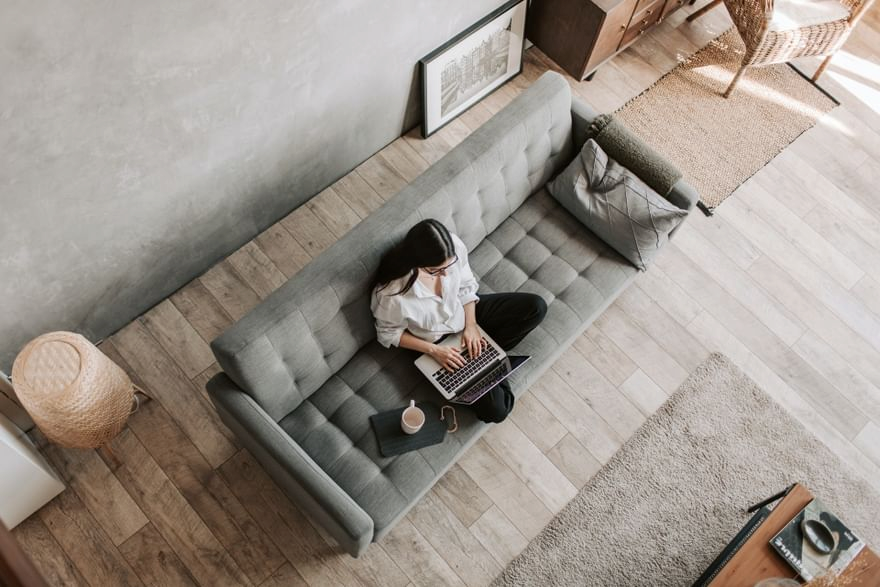 As the world turned on its axis, healthcare providers shifted swiftly to telehealth, fitness companies moved to workouts online and supermarkets adopted contactless delivery.     
Brands that embraced this move continued to drive engagement and growth. Those that dragged their feet, risked having their lights turned off. 
The speed, scope and scale of this change has meant that companies – from start-ups to corporates – are on the hunt for skilled marketing professionals, with demand growing in Australia by 33 per cent. 
According to the Deloitte 2021 Global Marketing Trends report, the chief marketing officer (CMO) plays an especially significant role in C-suite conversations nowadays, with the report suggesting that 'marketers need to push talent transformation to the forefront of their agenda.' 
How to start on your path to CMO 
But how do you land that first Vice President (VP) marketing or CMO role if you've never held either position? 
For Prashant Mohan, a former software engineer and now the CMO at Sharesight, it comes down to the "mindset of experimentation and ability to give things a go." 
"I didn't come from a traditional marketing or agency background; I was more willing to try different things and be open to ideas."
Mohan's marketing career path started off not only by baulking at convention, but also by being bold.  
"In my first marketing role, I onboarded a marketing automation system, and would just build scrappy landing pages all by myself. That was fine for that stage in the company's growth, and later we got more credible design help to jazz things up." 
The marketing landscape in Australia 
As businesses have shifted their attention online to survive the pandemic's upheaval and emerge stronger, Mohan's embrace of 'experimentation' is just one of the new marketing trends to emerge from the COVID ashes. 
According to MiQ Digital chief operating officer (COO), Paul Silver, digital marketing will have moved from 'certainty' to probability. 
"There are major opportunities for agile companies to rethink the notion of data-driven marketing, by working with partners who can provide the behavioural analytics and activations needed to thrive in this new era of data," says Silver.     
Another factor shaping Australia's marketing industry landscape is the push for 'purpose', with 66 per cent of people believing that brands should be committed to making our society better. 
Coles CMO, Lisa Ronson says, "Purpose presents alignment with customers and a filter you use to make decisions on what you are and aren't going to do."  
Making sure that digital experiences meet customer expectations in this evolving marketing landscape, has resulted in significant growth in marketing jobs. 
According to LinkedIn, companies like Facebook, PepsiCo and PwC have all grown their marketing departments, and there have been more than 380,000 marketing job listings between September 2020 to March 2021.  
In Australia, a report from Hays shows that the skills most in-demand for successful marketing are:
CRM integration: data analysis across platforms such as HubSpot
Content marketing: copywriting, content creation, creative concepts
Digital marketing: social media, search engine optimisation (SEO), search engine marketing (SEM), apps, marketing campaigns, email marketing; and
E-commerce: online marketing, calendars, promotions.   
For marketers, the changes brought about by the pandemic means they not only need to know how to respond to what customers will think, feel, say, and do in the 'new normal', they also require an acceleration of their own digital capabilities.    
Pathway from marketing manager to CMO 
The Marketing State of Play 2021 report reveals that 40 per cent of marketers lack digital literacy skills. This report is a glaring reminder that to remain competitive and to progress through the ranks, today's marketing professionals need to upskill. 
Keeping pace with digital transformation can open the doors to more senior roles in the marketing field. Here's how that pathway might look. 
Step 1: Marketing manager 
Marketing managers establish, plan, execute and evaluate marketing strategies. Their job is to promote a business, product, or service by identifying a target audience. 
Ultimately, the objective of a marketing manager is to support business growth through market research, marketing plans, campaigns, and data analysis. Marketing managers are also responsible for hiring, managing, and training marketing staff, including entry-level team members.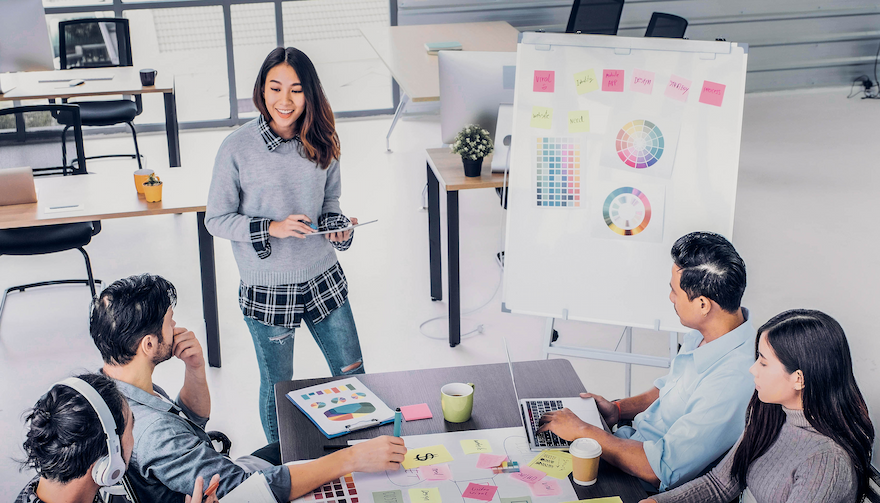 Skills: Successful marketing managers need a mix of both soft and hard skills, which include, but are not limited to:
Leadership & team management
Analytical thinking & problem-solving
Communication & interpersonal skills 
Diversity & inclusion; ethics & social responsibility 
Business strategy & budget management
Channel marketing & campaign planning 
Years of experience: Typically, job advertisements for marketing manager roles require between 7-10 years of experience in digital environments, with exposure to emerging platforms. 
Salary: AU$100 - $120k   
Other job titles:
Advertising manager
Public relations manager
Social media manager
Brand manager
Promotions manager 
Sales and marketing manager
Digital marketing manager
Product manager  
Step 2: Marketing director
A marketing director provides leadership to the entire marketing department and oversees the development of effective marketing strategies. These multitaskers are responsible for project and stakeholder management, and to ensure projects are delivered within budget and on time. 
Marketing directors are strategists tasked with driving growth and engagement across all channels. Their role is to build brand awareness, strengthen the strategic position of brands, and increase purchase intention by leading a team of writers, designers, account managers, SEO specialists, marketing specialists and marketing managers.  
Skills: Marketing directors need skills to influence and empower the marketing team to deliver campaigns that drive results. These abilities include, but are not limited to:  
Leadership & people management
Strategic thinking
Project management
Networking & stakeholder management
Customer insights & market trends
Omnichannel marketing strategy & overseeing budgets
Ethical frameworks
Forecasting, tracking & measuring marketing activities
Years of experience: Most job advertisements for the role of marketing director specify around 10 years of experience driving commercial return, brand promotion and marketing leadership positions.
Salary: AU$102 - $170k 
Other job titles:  
Director of sales & marketing
Director of media
Director of brand marketing
Director of digital marketing 
Director of communications
Director of market research
Director of product marketing 
Step 3: VP of marketing
The VP of marketing is a director-level marketing executive role. This position is responsible for connecting an organisation's marketing strategy with the overall business strategy. 
A VP of marketing builds and manages high-performing marketing teams and oversees the implementation of marketing strategies to strengthen an organisation's market position. They drive results, growth, retention, and brand identity – essentially ensuring marketing efforts and messaging lands where it should.  
Aside from ensuring the marketing department is running at its peak, the VP of marketing also works closely with other executives such as the VP of sales, CMO, chief financial officer (CFO), chief executive officer (CEO), and other managers within an organisation.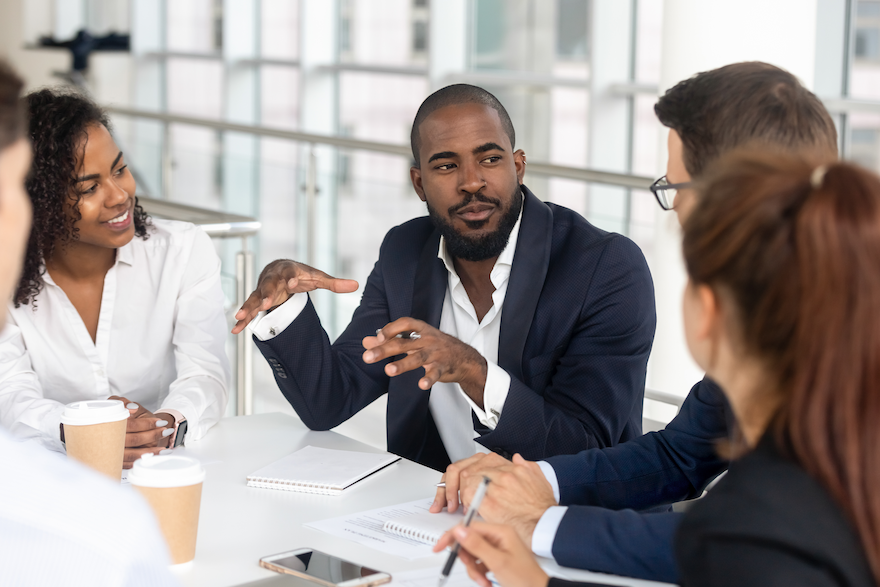 Skills: The VP of marketing shapes a company's strategic vision and sets and achieves targets. To achieve this, they need a mix of people, business, and technical skills that include, but are not limited to:  
Leadership & business administration
Project management & communication 
Strategic planning & sales growth
Client acquisition & relationship marketing 
Consumer marketing & customer centricity
Data-driven marketing & analytics 
Application of marketing technology (MarTech) stacks (such as artificial intelligence)
Managing digital offerings and innovation 
Years of experience: A VP of marketing is a critical leadership role that reports to the CMO and typically requires over 10 years of marketing experience.
Salary: AU$89 – $207K
Other job titles:  
VP of brand development
VP of digital marketing
Step 4: CMO 
A CMO sits in the C-suite, alongside the CEO, CFO, and the chief information officer (CIO) to manage strategies for sustainable business growth and transformation. 
Reporting to the CEO, they build relationships and leverage data to create breakthrough customer experiences. A CMO retains a competitive advantage in the marketplace by driving awareness and demand for business. They act as an organisation-wide revenue driver by prompting customer loyalty and evangelism.   
A CMO is responsible for communicating the marketing strategy with the C-suite, the executive team, the board, and all other stakeholders. As the chief storyteller of the business, they drive the brand narrative forward.  
Skills: A CMO needs to set their organisation up for success by understanding changing market dynamics. This requires a range of skills, which include, but are not limited to: 
Business acumen
Tactical skills 
Interpersonal skills
Leadership of multidisciplinary teams
Analytical skills
Strategic thinking 
Market research, trends & data
Customer advocacy
Creativity
Capability building
Analytics & technology
Years of experience: As the most senior position in marketing, this executive level role generally requires over 20 years of experience. 
Salary: $AU112 – 288k
Marketing career path
Climbing the marketing career ladder doesn't always follow a straight line, but it does take upskilling. Mohan says that studying a postgraduate degree paved the way to his new career in marketing – and a new life in Australia. 
"My wife and I were both studying in Singapore when Westpac were recruiting students from the master's program, and that's how we landed in Australia." 
It was then while working as a test engineer in consumer electronics for the Philips brand in Bangalore that Mohan "came in close contact with product management." He says this is where his "love for consumer marketing really began."
Then came his break at Google. He was "the strategy and sales operations manager for AUNZ, creating strategies for sales teams to pitch marketing solutions to Aussie and Kiwi marketers."
Mohan says while he lacked the creative skills often sought after in a marketing agency environment, he made up for it with his data skills. 
"Having worked at Google, and helping with selling to marketers, my skills at paid search were instrumental in building my credibility."
The journey to becoming a leader in marketing can be different for everyone. Find out what Mohan's biggest achievement has been in his role as CMO, and how Laura Clemesha progressed from marketing assistant to director of her own marketing agency in our CMO spotlight.
How to advance your digital marketing career
LinkedIn, Payscale, JobOutlook and Glassdoor all indicate that a postgraduate degree in digital marketing can help with moving up to director and CMO positions. In fact, companies that advertise for these senior positions often ask for tertiary qualifications at masters levels, rather than a bachelor degree. 
According to UTS online Master of Digital Marketing course director Kaye Chan, the contemporary course content set out by the university is designed so graduates can take significant career steps, adapt to crisis, and navigate an ever-changing marketing landscape. 
Chan says the degree "combines the experience, skills and strategies of industry-leading digital experts, with UTS' leading academic researchers and practitioners in marketing and technology." 
This unique combination delivers the skills and strategies to leverage emerging digital technology, tools and platforms for marketing today, and develops an adaptive mindset for the evolving digital marketing landscape."
To learn more about the online Master of Digital Marketing, get in touch with our Enrolment Advisors on 1300 477 423.