Will an online MBA help my career?
The world is changing. Fast. Sometimes, trying to adapt to all of this change can feel a little overwhelming, especially when it comes to the world of work.
A Master of Business Administration (MBA) can help you develop the capabilities to thrive as a business leader in a business landscape where new technologies and new ways of doing things are the norms. The expert knowledge gained in an MBA can help you feel more confident and be more competitive in any industry or career direction you choose.
If you've been wondering, "will an online MBA help my career?", rest assured that it can. An online MBA can give you the same career boost that you'd get from studying a face-to-face course, but with the added benefits of being more:
Flexible
Convenient 
Aligned with modern remote working environments
Sound good? Read on to learn more about MBAs in general and the career benefits of studying an MBA online. 
What is an MBA?
The MBA has become synonymous with leadership excellence. Traditionally, it's a master's degree that has attracted the best and brightest business minds to develop their leadership capabilities and skills across key business disciplines, including:
Accounting
Finance
Marketing
Management
Associate Professor Helen Spiropoulos, MBA (Online) Course Director at the UTS Business School, says the skills that you will get from an MBA are paramount to business success. "An MBA is internationally recognised, and it's a degree that provides a deeper understanding of business knowledge, as well as communication, analytical and critical thinking skills." 
And the result? "Studying an MBA opens the door to a vast array of job opportunities and leadership positions and increases earning potential," Spiropoulos says.   
MBAs open doors because employers are looking for well-rounded people who can combine strategic thinking and functional skills to make great business decisions. That's what an MBA will teach you. 
In fact, recent research indicates that recruiters from Fortune 100 companies value these skills in business school graduates the most:   
Strategic thinking
Communication skills
Versatility
While employers are seeing the benefits of hiring MBA graduates, how could an MBA benefit you personally? And is an MBA worth it? Let's take a look at how doing an MBA online could be worth it for you.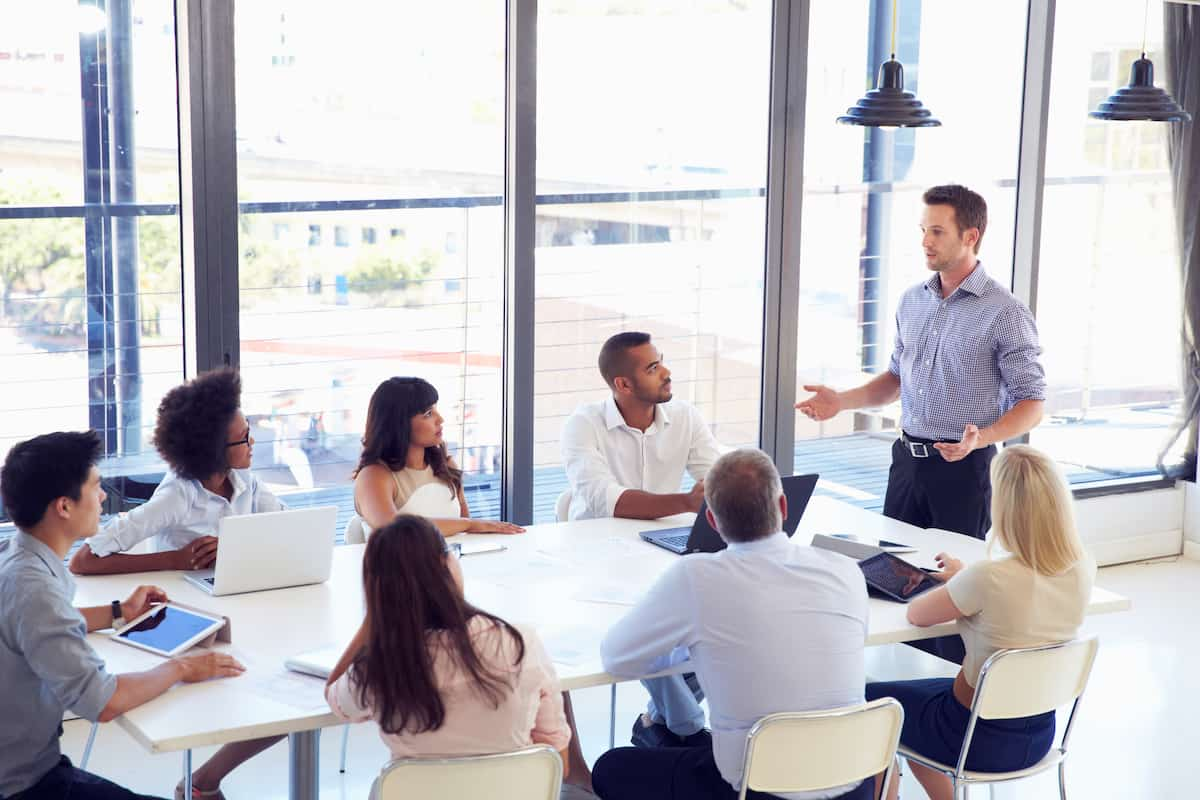 Why study an MBA online?
The popularity of online MBAs is soaring in Australia. According to a recent review of official enrolment statistics, most Australian MBA students are studying their degrees online. Why?
Despite online study being the only option during COVID-19 restrictions, more students are likely to choose online MBAs over face-to-face options because they offer these advantages:
Flexibility
Full-time, on-campus MBA students may have to take considerable time off work to accommodate study.
With an online MBA, you can keep earning while you learn by choosing the pace of study that suits you. For example, some course offerings can give you the flexibility to choose how to learn in your MBA, whether you want to:
Accelerate your study and be finished in as little as 12 months full-time
Learn at a slower pace over several years to ensure minimal disruptions to your regular work, family or travel commitments
Increase or decrease your pace of learning in different semesters as and when it suits you
Convenience
You can get an MBA without ever going to a campus. Online MBAs let you study from anywhere, at any time that's convenient for you. For example, you could work on an assignment on the commute to work or collaborate with fellow students from the comfort of your couch. 
Aligned with modern remote working environments
In the wake of the pandemic, hybrid remote working is likely to continue. This gives online MBA students an advantage over their face-to-face peers because it allows them to develop their virtual teamwork and leadership skills while they study. 
The real beauty of an online MBA is that you can enjoy the same benefits that you would get from a traditional, on-campus MBA as well as the perks discussed above. 
In general, some of the benefits of an MBA include:
Increased salary
MBA qualifications can lead to a significant salary increase for some graduates. In fact, most recruiters agree that employees with a graduate business school education tend to earn more than others. That's according to the 2021 Corporate Recruiters survey by the Graduate Management Admissions Council (GMAC), a global non-profit organisation. 
Career progression
The 2021 GMAC survey also found that the majority of recruiters believe that:
Leaders in their organisation tend to have graduate business school education
Business school graduates tend to have a fast track to upper-level positions in their organisation
Being able to shape the future 
An MBA can help you become the C-suite executive you want to be. Being a senior business leader gives you the opportunity to shape the future, for the better. It means you can champion innovation, sustainability and prosperity to help create a fairer world.
More confidence
The knowledge and experience you gain from an MBA can boost your confidence. That's how Cindy Lin, an MBA graduate from UTS, felt during her studies. After attending a two-day UTS Startups boot camp as part of her MBA, Lin says the people she met there helped her develop a different mindset.
"Before, I was so conservative. I didn't really like to shout out, 'hey, this is my idea!' But I've learned from their attitudes. It feels like nothing is impossible now."
Having a broadened skill set
Commonly researched by students, "what skills do you get from an MBA?", Spiropoulos says an MBA can expand your skill set across all key business disciplines, plus your choice of specialist skills to focus on.
"The MBA develops your general management, functional and specialist skills. The UTS online MBA focuses on teaching technology, sustainability and ethics skills." 
Competitive advantage
Upskilling your technology and business leadership capabilities through an MBA can help you get ahead in your career and stay ahead. 
GMAC's Corporate Recruiters Survey 2021 revealed that 91 per cent of responding recruiters reported plans to hire recent MBA graduates. And as we noted above, an MBA qualification can help to fast-track your career progression.
Growing a valuable network of support
Just because you are studying online doesn't mean you can't enjoy the networking benefits offered by on-campus MBAs. For example, UTS Online's MBA uses the latest learning technology to facilitate:
Subjects co-developed with industry leaders
Access to a dedicated student success advisor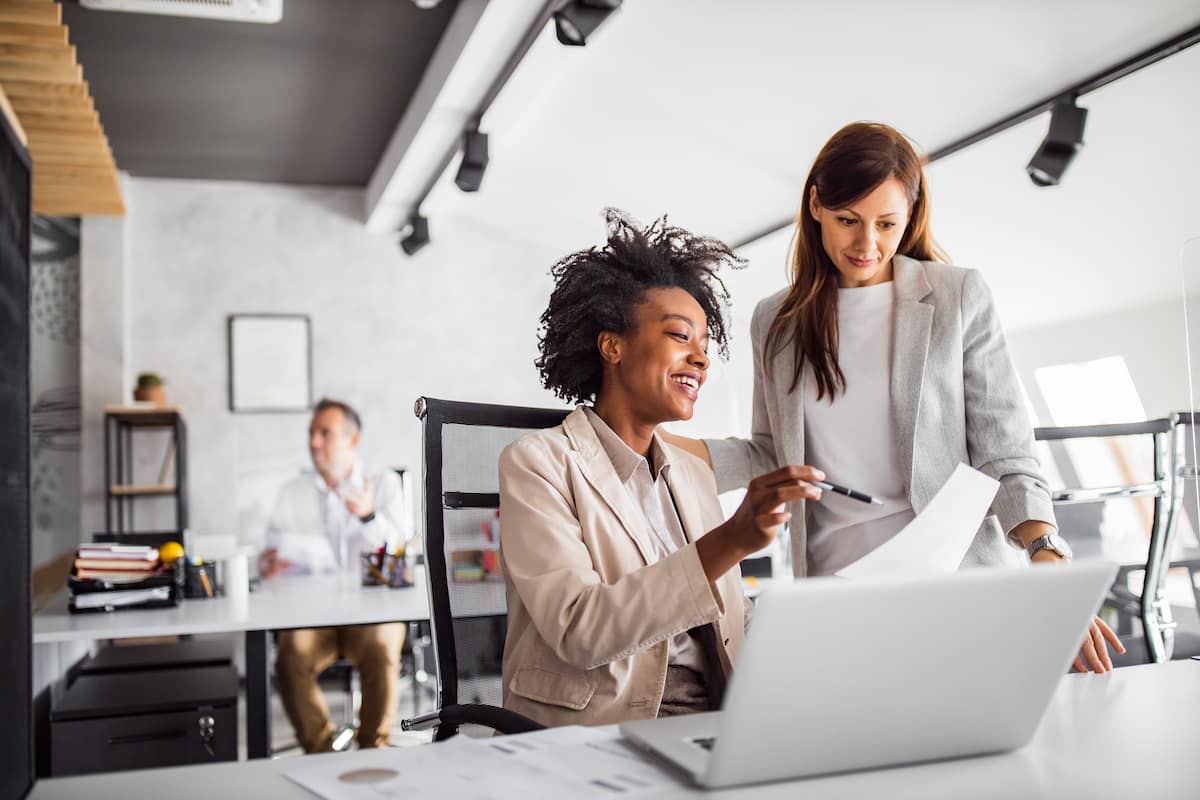 Your MBA FAQs answered
To help you decide if an MBA is right for you, here are the answers to some of the most commonly asked MBA questions.
How long does an MBA take?
It typically takes between 18–24 months of full-time study to complete an MBA in Australia. 
How much does an MBA cost?
Based on 2022 start dates, the costs of an MBA vary in Australia from $16,000–$126,000. However, the average MBA costs around $57,353.
How can you study your MBA degree?
MBA courses are offered online, face-to-face or mixed-mode (a hybrid of face-to-face and online). Typically, you can choose full-time, accelerated or reduced study modes. 
You can also choose whether you would like to pursue a generalist MBA or specialise in specific business disciplines and industries. 
There are a number of education providers who offer MBA courses, including universities and private providers.
However, for students wishing to work overseas after graduation, it can be beneficial to consider doing an MBA with international accreditation.
The two main international MBA accreditation schemes are the AACSB (Association to Advance Collegiate Schools of Business) and EQUIS, which is run by the European Foundation for Management Development. These schemes scrutinise the quality of the education provider on aspects such as:
Whether it operates with integrity
How well qualified the teachers are
The corporate connections it has 
Ultimately, the best MBA is one that meets your specific needs, taking into consideration aspects such as your:
Learning preferences
Study availability
Work, travel and family commitments
Goals after graduation
Budget
Preferred study duration
Career possibilities after an MBA
According to Spiropoulos, an MBA can expand your career possibilities because it is a widely recognised and transportable degree.  
"An MBA qualification holds a reputation, allowing graduates to rise into leadership positions within their chosen field," she says.
"Other graduates go on to start or grow their own business or pivot career paths. Job opportunities are endless and include executive positions, consulting, non-profit/government, healthcare, technology, finance and accounting roles."
Get ahead and stay ahead with a UTS Online MBA
UTS Online's MBA can add value to your career and give you the ability to stay relevant and successful, whatever tomorrow brings.
Contact one of our Student Enrolment Advisors today on 1300 477 423 for more information.