Why study business analytics?
There's no shortage of data in the world. It's estimated that global data volumes increased by 5,000 per cent between 2010 and 2020. And when you factor in the 180 zettabytes forecast to be generated by 2025, this bounty of data will continue.  

Organisations are making significant investments in understanding and using this data. According to global tech research firm Gartner, "overall, analytics adoption will increase from 35 per cent to 50 per cent" by 2023. 

But who's going to analyse all of this data? That's where business analysts come in - essentially, data professionals who can translate data into actionable and valuable business solutions.  

However, there is a shortage of people with data analytics skills. Global business leaders report they are consistently finding it difficult to hire data analysts and other data professionals due to skills shortages.  

Let's take a more in-depth look at future demand for business analysts and explore other key reasons to study a business analytics master's degree in Australia.  
What is a master's in business analytics going to teach you? 
Business analytics is about using data to help inform decision-making to drive value for an organisation.  
While content varies between education providers, a Master of Business Analytics will teach you how to identify, design and facilitate data-driven solutions to influence organisational change. 
During your study, you will cover a blend of technology and business skills, including: 
Statistical analysis and database software 
Database querying languages 
Programming skills such as Python and R 
Survey/query software 
Business intelligence and reporting software 
Data mining, data visualisation and database design skills   
Accounting knowledge 
Financial management skills 
While some number crunching is involved, a common business analytics myth is that that's all the career involves.  
In fact, you'll need both technical and emotional intelligence skills to have a successful business analytics career. That's why some of the best master's in business analytics courses will teach you: 
Communication and storytelling skills 
Problem-solving and critical thinking skills 
Organisational skills 
3 key reasons to study business analytics 
Deciding to study business analytics at a postgraduate level is a big decision. You have to factor in your budget and how much time and energy you have available to study. 
To help you decide, here are three key reasons why studying a master's in business analytics could be right for you.  
1. Gain a competitive edge with in-demand skills 
Whether you're currently working in the field or you're a professional looking to start a business analytics career, a master's degree can help you get ahead and stay ahead.  
Regardless of your previous experience in business analytics, a master's degree can fill the gaps in your skill set. It can help give you the competence and confidence to lead decision-making in a data-driven enterprise. 
So, if you're looking to advance in your business analytics career, a master's is a stepping stone to becoming specialised and, ultimately, more in demand by employers. 
For those looking to join the profession, a master's in business analytics can help you to learn both the technical and business skills in high demand.  
In Australia, the National Skills Commission states that "data and digital skills dominate the fastest growing emerging skills", such as those in data analysis roles. 
What's more, demand for skilled business analysts and other data professionals is set to intensify. The Australian Government has forecast very strong growth for ICT business analysts in the next five years. 
According to UTS Online's Director of Business Analytics, Dr David Bond, there is a shortage of professionals who can merge the technical with the business-oriented part of data analytics. 
"There is absolutely a need for people to be able to understand where data comes from, how to manage it and how to assess it. But the big gap is in those who can really translate that information into something that is usable for organisations," Dr Bond says. 
"So, it's not just on the technical side of things that there is a [skills] shortage. It is that ability to translate information and to actually put it into action where there's a little bit of a gap at the moment."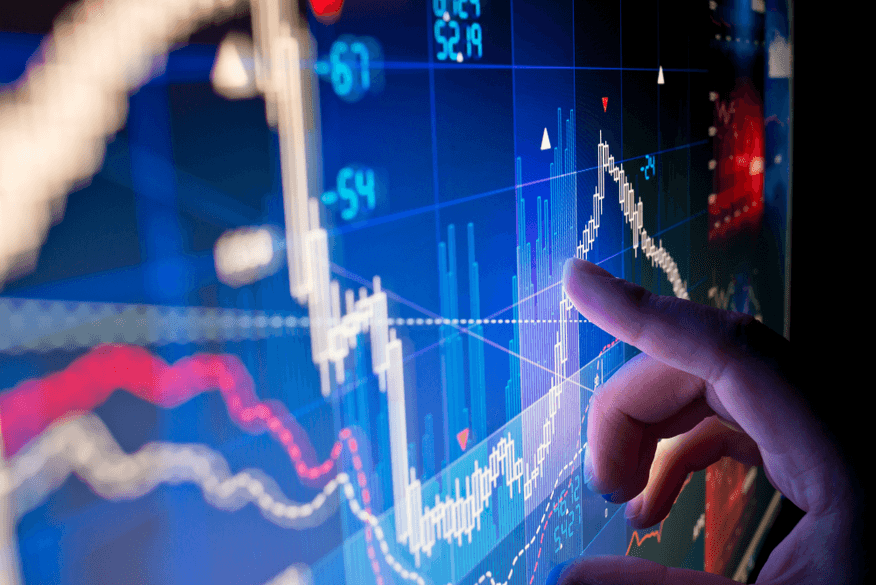 2. Diversify your career options 
Dr Bond says a significant benefit of studying business analytics is that what you'll learn is applicable and relevant to a broad spectrum of industries and organisations.  
"Data is being used in organisations from the very small to the large. It can be used by organisations of any size, whether for-profit, not-for-profit or multinational corporations. Whatever industry, whether it's around marketing, insurance, finance, sport or tourism. Whatever it happens to be, there's a need to understand what's going on." 
 More specifically, some of the jobs you may work in after completing a master's in business analytics in Australia include:  
Senior Digital Marketing Analyst  
Market Research Analyst  
Customer Analytics   
Business Analyst  
Business Analytics Consultant  
Financial Analyst  
Operations Business Analyst  
SAP HR Business Analyst   
3. Influence organisational change 
Learning critical business analytical skills in a master's degree can help you influence business decisions and create positive change.   
And according to business analyst career reviews on the employment website SEEK, it's one of the most enjoyable and satisfying aspects of the job.   
For example, one analyst said: 
"The reward of problem-solving and satisfying stakeholders by implementing project goals or delivering on continuous improvement is high. The variety of day-to-day tasks also means there is never a dull moment as a BA." 
While another analyst said: 
"Business analysis is about helping organisations identify their problems or pain points. It's also about working with domain experts and technical experts to explore solutions, evaluate them, define them and help with their implementation. It can be very satisfying to clarify an obscure process or problem and see the persons involved become more efficient." 
Meet the demand for business analytics with UTS Online 
Studying business analysis skills in UTS Online's Master of Business Analytics can help you build your business acumen and data knowledge to meet the growing industry demand.  
But you might wonder, 'Why learn business analytics in a master's with UTS Online rather than another university?' Let's take a look at what makes the UTS Online master's so unique. 
Contemporary technical business analytics skills 


On the technical side of things, you'll learn about the latest developments in: 
Software 
Customer analytics 
Data processing (including using R, Python and SAS) 
Financial analytics 
You'll also take steps on the pathway to become SAS certified. Agile course content ensures you will learn the skills that are constantly emerging and in demand.  
Tailored to you 
One of the unique aspects of the course is its flexible and customisable nature that takes into consideration each student's previous professional experience.  
For example, if you have a background in business, marketing, HR, accounting or finance, you will start your learning with IT subjects that build your technical knowledge.  
Whereas if you have a background in IT, engineering, information science or analytics, you will start your learning with business subjects that build your business acumen.   
Connected with industry for a real-world learning experience 
The course content is informed by strong industry partnerships and is designed to give you a real-world learning experience.  
Studios are a unique feature of the UTS course. They provide a space to apply what you learn to real-world analytics problems.  
Regardless of the industry you're in, the studios offer practical, hands-on learning with an industry partner. You'll also receive the support of our academics who are at the forefront of business analytics. 
Essentially, you'll gain work-ready skills to become a business analyst or you'll acquire the know-how to advance your current career.  
Online-only with no campus commitments 
Delivered 100% online, this course enables you to work full-time while attaining the business analytical skills to take control of your career. Apply the skills you learn in the course immediately at work, regardless of your industry.  
You'll also have personal, ongoing support from a dedicated student support advisor to help you make the most of your online study journey.   
Learn to adapt, stay relevant and advance your career 
UTS Online's Master of Business Analytics will give you the specialist skills and knowledge you'll need to take a significant next step in your career.  
It will also ensure you can keep adapting and stay relevant and successful, whatever tomorrow brings. 
Apply to enrol today at UTS Online.