What is a master's degree?
Let's face it. In many industries, it can be difficult to stand out from the crowd. As more professionals are looking to enhance their employability and sharpen their skill sets, they are embarking on ways to obtain a master's degree. Even those without an undergraduate qualification can reap the benefits of gaining a master's degree. 
So, what is a master's degree, what are the benefits of doing one, what do you need to apply and how long will it take? We answer these burning questions and take a look at the master's courses offered at UTS Online. 
Master's degree questions answered 
A master's degree allows you to upskill, transition into a new industry or move on with your career to more senior roles. 
Australian universities offer a range of postgraduate courses, from short courses, graduate certificates and diplomas up to master's degrees and doctorates. Students who want to delve deeper into a subject and graduate with a higher level of knowledge often choose to do so with a master's degree. So, in breaking it down to its parts, what is a master's degree? 
Is a master's degree higher than a bachelor's? 
In Australia, a bachelor's degree generally takes about three years full-time to complete. This degree offers graduates the basic qualifications they need to enter a range of industries. It's the starting point for most professions. After completing a bachelor's, a student can apply to do a graduate certificate, a graduate diploma or master's. 
Is a master's a postgraduate degree? 
Yes. A master's is a postgraduate degree. A master's degree generally takes two years to complete, and to be eligible, students often need a bachelor's degree in a related field. A master's helps a student or working professional develop a deeper knowledge of their chosen field. 
Can you get a master's degree that's a different subject than your bachelor's? 
While a master's is a postgraduate degree, that doesn't necessarily mean you need a bachelor's degree to be eligible to study. Relevant industry experience can be an entry pathway to a master's course, as is completing a graduate certificate or diploma.  
So, yes, many students study a master's degree in a subject that is different to their undergraduate qualification. And many students can study without a qualification at all if they fulfil other entry requirements. 
How hard is a master's compared to a bachelor's? 
Whether you are studying a bachelor's or a master's, the degree of difficulty depends on many factors. These factors include how much time you have, the subject you're engaging in, and how much study you've done before. A master's degree isn't necessarily more difficult than a bachelor's; it's just more in-depth. 
UTS Online students study online so they can fulfil their other work-life commitments.  As such, they can fit study around their existing schedule, without having to attend traditional on-campus study periods, making study more manageable. 
Each university offers various levels of support. UTS Online provides students with a dedicated Student Success Advisor who is experienced with all facets of postgraduate life and will help navigate and motivate you all the way through to graduation day.  
Do you need a master's degree? 
For some jobs, yes, you do. 
As more and more professionals gain further qualifications, to be competitive, many people are finding they need a master's qualification.  
Also, it's a basic requirement for many senior roles. For example, if you're a nurse who'd like to step up the career ladder into a nurse manager role, you'll most likely need a master's. If you're a business leader wanting more specialist skills or to deepen your knowledge, an MBA will impress future employers. 
So this extra study does pay off.  
The 2021 Quality Indicators for Learning and Teaching (QILT) Postgraduate Coursework Graduate Incomes report showed that graduates from a postgraduate coursework program earned 32 per cent more than graduates from bachelor's programs.  
While these figures can also be attributed to postgraduate students being further along in their careers, it goes to show that extra qualifications do typically become sound investments.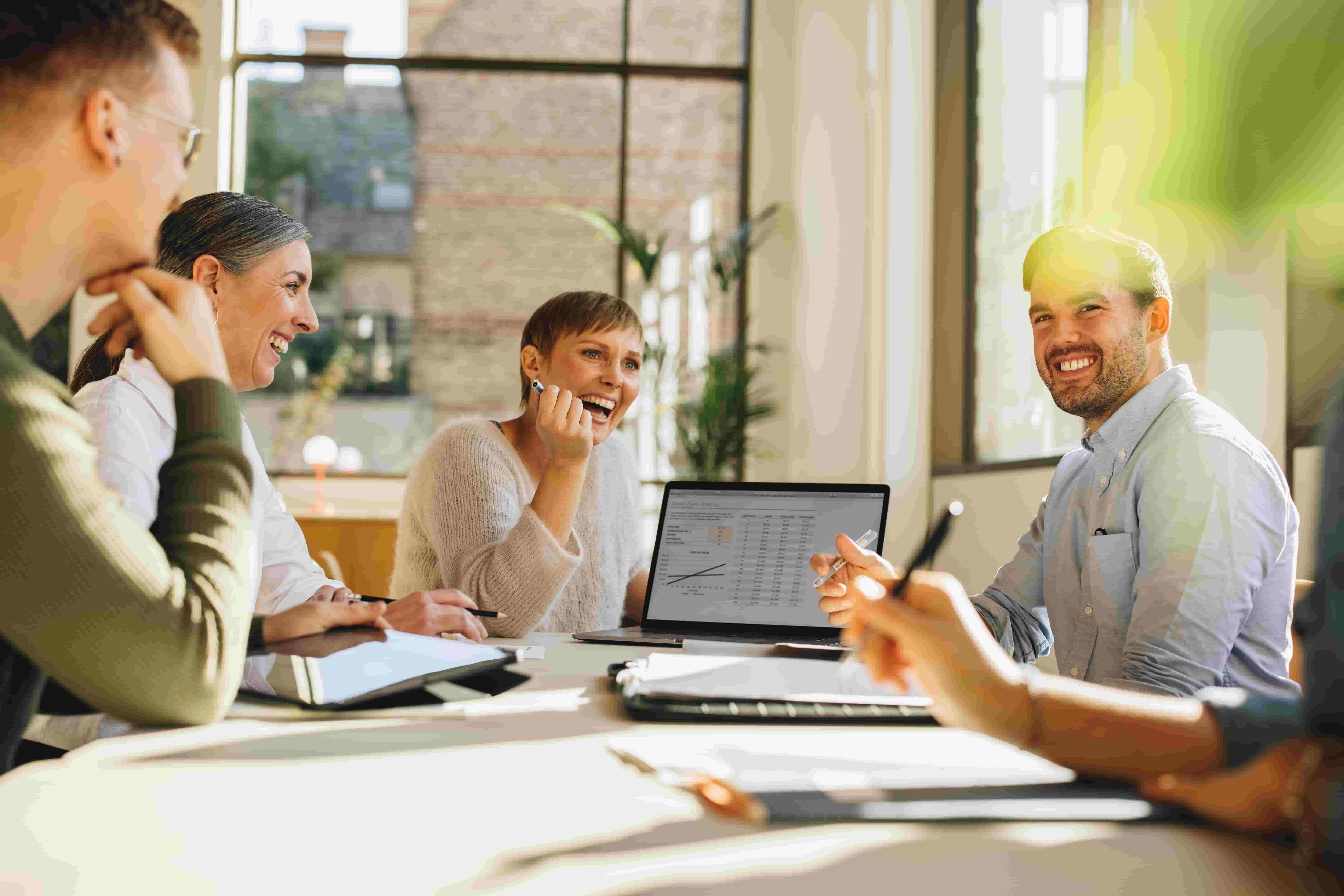 How does a master's work? 
Okay, so you've decided that further study is for you. And a master's sounds like a great idea to get you the qualifications you need to further your career. So, how does a master's work? 
Can you go straight to a master's degree? 
To get into a master's program, you will need to have either undergraduate qualifications or relevant industry experience. This means that embarking on a master's degree is possible without fulfilling certain entry requirements.  
These requirements vary from university to university and from program to program, so you'll need to check the eligibility needs of the program you're interested in. 
How long is a master's degree? 
You can study a master's degree over the course of two years, or several years, online, through face-to-face lectures and seminars or via a research mode. How long it takes you and how the program is delivered depends on variables such as your personal circumstances, the subject and the university. 
Can you do a double master's degree? 
Combined degrees, dual degrees, or double degrees have long been popular options for undergraduate students who want to explore more than one discipline in order to broaden their skill sets.  
If you're interested in more than one area of study, chat with your chosen university about your options. UTS Online, for example, offers graduates from the Master of Urban Planning course the opportunity to take on five design subjects so that they can then graduate with a Master of Urban Design. 
If you have other qualifications — such as a master's degree in a different qualification or a graduate certificate or diploma — you can also receive recognition of prior learning for some courses. This will help you reduce your study time and expenses. 
Can you get Austudy for a master's? 
Services Australia offers financial support to eligible students studying approved master's programs. 
The Student Assistance (Education Institutions and Courses) Determination 2019 features a list of the approved courses. There are various eligibility rules, so it's best to contact Services Australia directly. 
Studying for a master's degree is an investment. Getting recognition of prior learning (RPL) can help reduce your study time and fees, so be sure to speak to a Student Enrolment Advisor to see if you are eligible.  
For the UTS Master of Advanced Nursing, you can receive advanced standing for up to 8 subjects. That's a significant chunk of the 12 subjects that make up the master's degree. 
The Australian Government also offers FEE-HELP to eligible students. FEE-HELP is a loan scheme that helps cover the cost of fees. You pay back the loan through your tax once your income reaches a certain level. 
For more on UTS fees head over to our course fees page.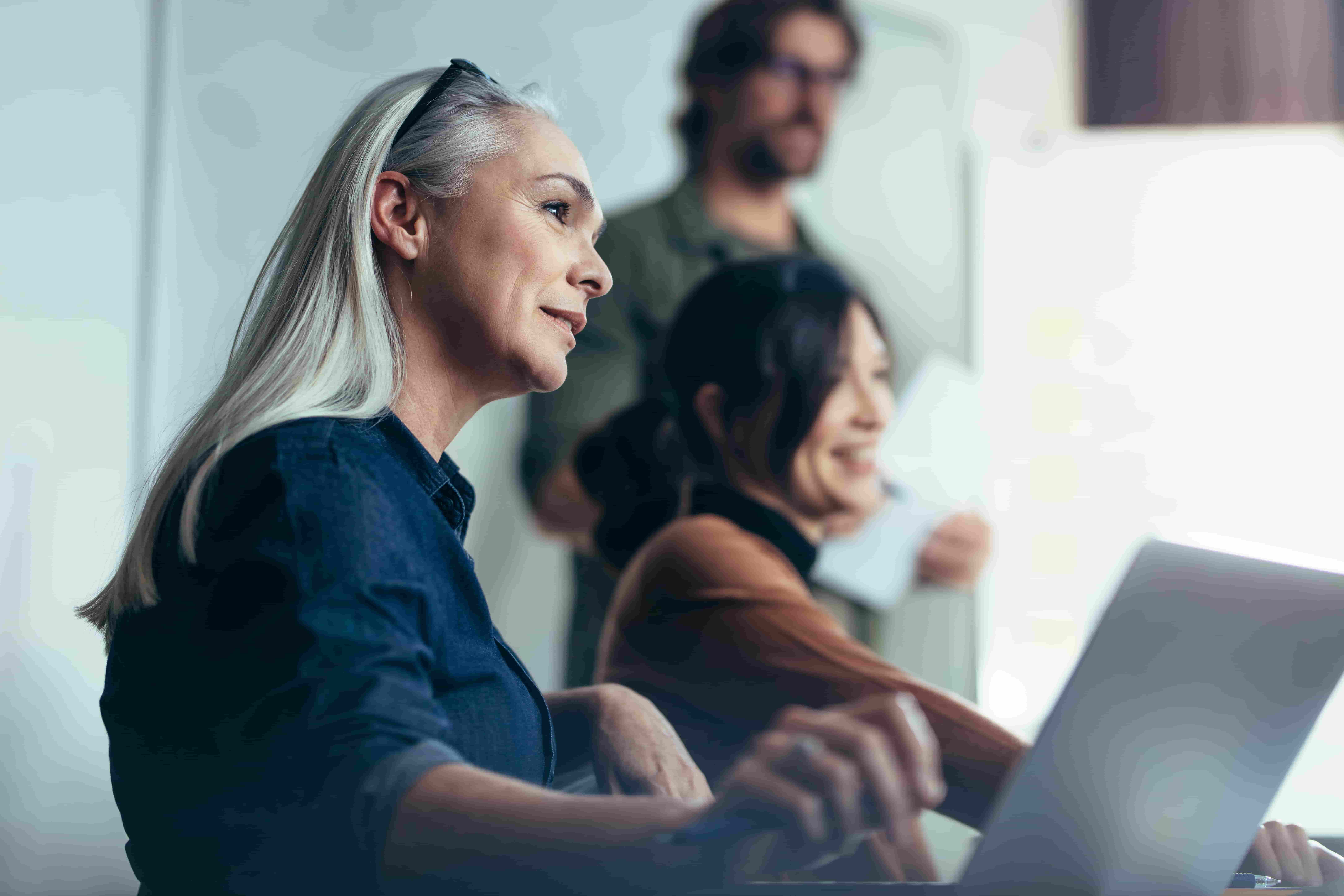 Studying a master's degree with UTS Online 
Studying at UTS Online has never been easier. Most master's students want a flexible course, delivered logically and efficiently to fit in with their lives. They are working, they have families and they want the qualifications that are going to get them noticed and give them contemporary, industry-relevant skills. 
That's why students choose UTS Online. While UTS Online's 100 per cent online format is flexible, students are still given opportunities to build relationships with peers, advisors and industry-connected academics. 
You can learn from anywhere and make connections with students from around the world. Studying online doesn't mean studying alone. We offer support on how to balance online study with work and family. 
Let's take a look at the master's offerings at UTS Online. 
Master of Advanced Nursing 
It's an exciting time to be a nurse, and nurses with advanced qualifications and skills are in strong demand.  
The National Skills Commission reports that from November 2021 to November 2026, there is expected to be high growth in nurse manager positions. This growth will see 18,400 jobs in 2021 transform into an expected 22,600 jobs in 2026. 
As the healthcare industry comes under increasing pressure with an ageing population and advances in medical technology, today's nurses will need up-to-date qualifications to stay ahead. The UTS Online Master of Advanced Nursing helps students develop their clinical and leadership skills to embrace the next phase of their careers. 
Master of Business Administration 
According to Seek, the projected growth for business managers in the five years to 2026 is 6.1 per cent, while the average annual salary is between $90,000 and $110,000. Business managers with postgraduate qualifications put themselves ahead of the pack. 
Businesses need leaders who are agile, ethical and inventive, and that's what UTS Online's Master of Business Administration does for graduates. Combining the expertise of academics and industry experts, the program provides students with contemporary business skills to become future leaders and change businesses for good. 
Master of Business Analytics 
Demand is high for business analysts, and UTS Online's Master of Business Analytics has been designed to meet that demand. Leading business analytics academics guide students to design and deliver data-driven solutions in their future careers.  
This course is taught through the UTS Business School, which is accredited by the Association to Advance Collegiate Schools of Business (AACSB). Only five per cent of the business schools in the world are AACSB accredited, so with UTS Online, you'll be learning from industry leaders in business analytics. 
There is a range of jobs available to graduates upon completion of the program. Lucrative job opportunities include working as software developers, finance specialists and engineers, and within industries including health services, information technology, finance and government. 
Master of Digital Marketing 
In March 2022, Forbes reported that while businesses were building up their infrastructure for digital marketing, there was an absence of skilled workers to operate them. Marketers must update their digital skills or risk getting left behind in an increasingly digital world. 
UTS Online's Master of Digital Marketing is designed for marketing professionals who want to update their digital skills and make their mark in the future of digital marketing. And as employers are looking for digital marketers who can identify and embrace new trends, this course will give graduates those skills. 
Graduates finish the course well-equipped to take on the roles of digital marketing consultants, marketing analysts, digital marketing managers or campaign analysts. 
Master of Education (Learning and Leadership) 
Designed for professionals who want to transform learning, the UTS Online Master of Education (Learning and Leadership) meets a growing need in a range of organisations. 
Corporate businesses, public sector bodies, and health and higher education organisations all need skilled professionals who can lead innovative learning environments.  
Graduates from this course can become nurse educators, business trainers, learning designers, professional development specialists, VET educators and more. Graduates will be able to offer innovative learning programs in a range of environments and across rapidly evolving industries. 
Master of Health Services Management 
Our healthcare and social care systems need leaders who can steer those industries into the future. The UTS Online Master of Health Services Management gives graduates the skills to drive change and create more value and equity in health and service systems. 
These systems are complex and rapidly changing and they need managers with strong organisation and change management skills.  
Students in this course will learn about quality and safety and will have the confidence to evaluate and improve those systems. They will learn about problem-solving and leadership, as well as other skills, to effectively tackle challenging and diverse situations. They will learn how to manage resources efficiently and effectively for the benefit of staff and those using the systems. 
Master of Public Health 
If you would like to positively influence and impact public health locally and globally, the UTS Online Master of Public Health is for you. This course offers a global perspective on public health and equips graduates to go out into the world and develop health programs locally, nationally and internationally. 
Students are passionate about creating change in the way health is delivered and choose this program because they learn advanced skills that give them the confidence to deal with a range of public health challenges. Students come from a range of backgrounds, including nursing, sociology, psychology, science and data analytics. 
Master of Technology Management 
Businesses that don't harness the power of technology risk getting left behind. Professionals who aim to lead ethical and sustainable digital transformation choose UTS Online Master of Technology Management to give them the leadership and organisational skills they need.  
They want a course where they can gain the knowledge and skills to understand, connect and apply technology. They might be analysts or managers who have a technical background or have experience with IT and want to build on their knowledge with a future-focused qualification. 
The Master of Technology Management gives students a range of skills in areas such as artificial intelligence solutions, database design, project design and project application. They graduate and become IT project managers, software engineers, tech consultants or chief information officers. 
Master of Urban Planning 
Accredited by the Planning Institute of Australia, the UTS Online Master of Urban Planning is for professionals who want to shape sustainable urban environments of the future.  
Students learn the concepts behind urban planning, as well as effective communication skills to manage stakeholders. They are able to use critical thinking to consider ethical and environmental issues and look to the future to identify change and create solutions. 
Students come from planning and non-planning professions, including architecture, project management and environmental science. Upon graduation, students are offered the opportunity to complete five design subjects to complete the Master of Urban Design. 
Master of Urban Design 
As Australia's population continues to grow, urban designers will shape the lived experience within urban environments.  
UTS Online Master of Urban Design students explore a range of concepts, such as the economic, social and environmental impact of urban design. They learn urban design principles and how they can apply those to find solutions to urban problems. They also develop their critical thinking and communication skills. 
Graduates are offered the opportunity to complete five more subjects to graduate with a Master of Urban planning.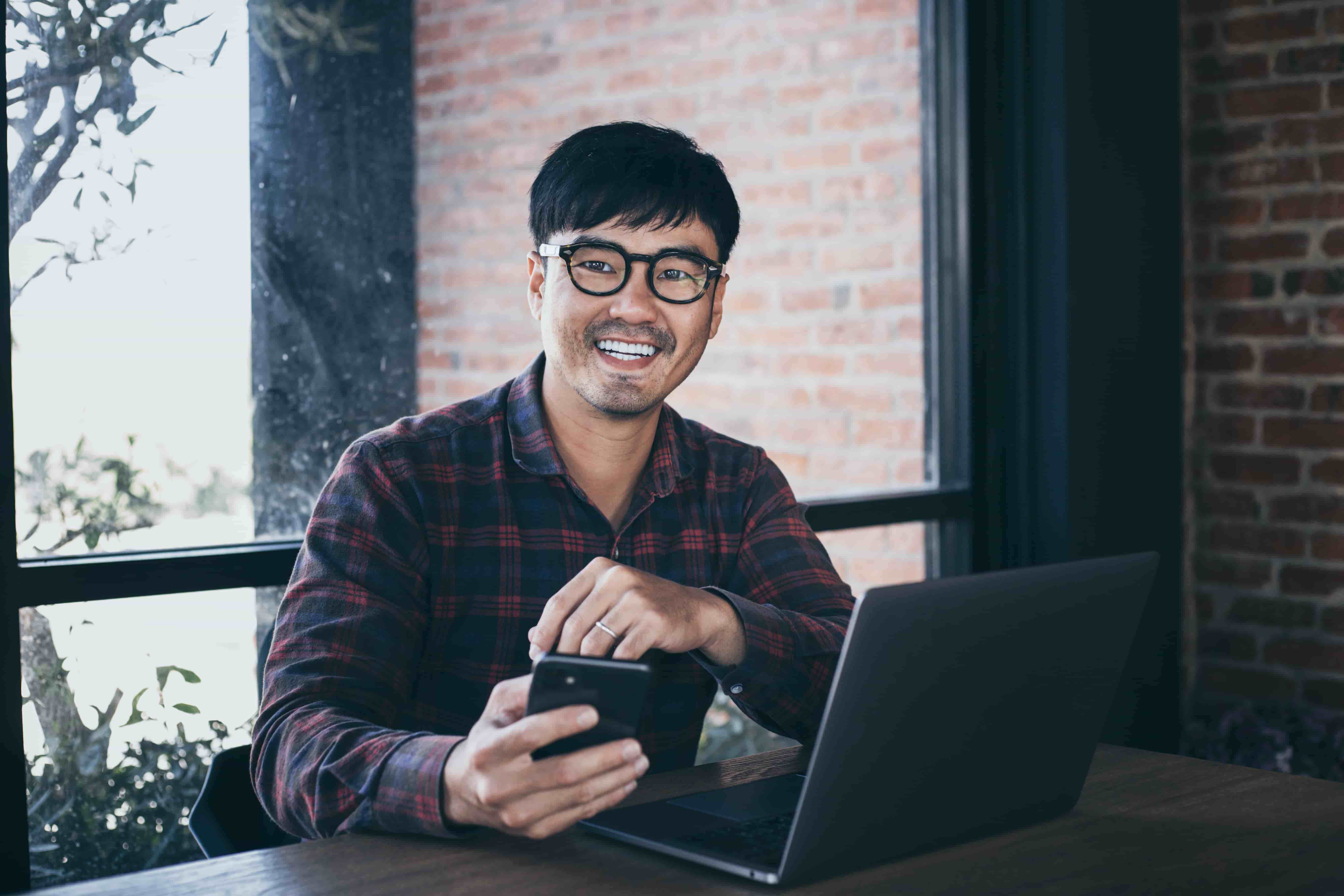 Are you ready for the future? 
There is no doubt that holding master's degree is vital for employees, entrepreneurs, leaders and innovators in a range of industries. A master's degree not only gives you extra knowledge and expertise in your chosen field, but it also tells future employers that you are committed to your profession. 
As one of Australia's largest universities, UTS is a leading university of technology. With UTS Online, students can enjoy a first-class education remotely. UTS Online offers a range of master's degrees and is taking enrolments right now. 
Are you ready for future success? Find out more or speak to one of our Student Enrolment Advisors today.